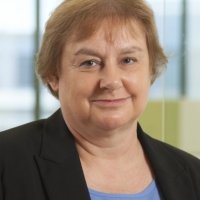 Wednesday, 4 December 2019
Nicky Cusworth outlines the complexities around regulating the fast-changing energy market in Western Australia, which serves as an apt example for the overall challenges that regulators face as technological innovations are transforming markets at an unprecedented rate. She suggests that rising to the challenge must involve rethinking not only hard rules, but also the 'soft architecture' of regulation.
---
Energy systems in Australia and around the world are changing fast. Some of those changes are well under way and understood, even if the pace of changes has taken many of us by surprise. The take-up of solar energy by households and the growth of other renewables such as wind power are understandable responses to improving technology, rising power prices, falling costs and government policies to reduce greenhouse gas emissions.
Other changes are possible, but we don't yet know exactly how they will fit into the system. Batteries could help to match increasingly intermittent supply with variable demand, and may also provide the services that help to keep the electricity system safe and stable. Generation is likely to become more widely distributed, with micro-grids and stand-alone power systems serving some groups of customers. Smart technologies, electric vehicles and possibly hydrogen could enter the mix, bringing their own waves of transformation.
None of these developments was envisaged when the systems we use to regulate energy services were devised and implemented in the 1990s and early 2000s.
Back then, most electricity was generated by a small number of large coal-fired or gas-fired power stations and reached consumers over long transmission and distribution networks. Electricity was generated, transmitted and sold by businesses which faced little competition and had substantial market power. Many were natural monopolies. Technological change mostly meant doing the same things more effectively, and investors were confident to buy large and expensive assets expecting that these would have long economic lives underpinned by steady and predictable growth in demand.
In today's electricity market, energy companies are facing increased competition from renewable generation – often from their own customers, with the take-up of rooftop solar panels beyond what anyone foresaw a decade ago.
Solar generation is reducing the amount of energy required during the day and putting pressure on gas-fired and coal-fired generation to meet a new peak in demand in the early evening, when solar panels stop generating.
The intermittent nature of wind and solar generation is creating challenges for the market operator, which is charged with ensuring that the system provides a stable and reliable energy supply.
Western Australia's energy regulations need to be updated to adapt to these changes. Battery storage is currently not envisaged by the market rules. For small communities or those at the edge of the grid, stand-alone power systems could be a cheaper, more reliable and greener alternative to supply from the traditional network, but currently the rules do not allow Western Power to supply them without special ministerial exemptions. Households and small businesses pay the same electricity price regardless of the level of demand and so have no incentive to switch their use to times of day when the cost of supply is lower.
Fortunately, the State Government's Energy Transformation Strategy is expected to address many of these problems over the next 18 months by updating the rules and regulations governing the energy sector. These reforms are welcome and necessary. They will mainly address what I call the 'hard architecture' of regulation, which includes acts of parliament, market rules which govern the wholesale market, the licensing system which protects energy consumers, and the access code which determines how third parties can access Western Power's network of poles and wires.
In the longer term, however, we may also need to change the 'soft architecture' of regulation if we are to be able to adapt to a transforming and unpredictable energy system.
That soft architecture comprises the culture and conventions of how regulators and regulated businesses behave. It includes clear roles for lawmakers, regulators, customers and businesses; accountable decision-making processes; recognised purposes and understanding of community and consumer needs; and trust in institutions and authorities. To put it another way, the hard architecture is what we must do, while the soft architecture is how we do it.
Those structures are under strain across the economy and much of the developed world, not just in the local energy sector. The banking Royal Commission showed that rules and regulations are not always enough to ensure that customers' interests are properly looked after. Rules cannot cover every possible interaction between businesses and their customers, or make up for a corporate culture that ignores consumers' interests.
Changing the soft architecture of energy market regulation will be particularly challenging because the regulatory system produces complexity, conservatism and conflict. Conflict arises because the large sums involved often make it financially worthwhile for businesses to challenge regulators' decisions. Complexity results from the detailed, extensive and contested analysis that underpins most components of a regulatory decision. And conservatism is the product of complexity and conflict, because it can be less risky to rely on precedents and established formulas than to try new ideas.
The Economic Regulation Authority (ERA) is also bound to take a somewhat conservative approach by the rules that we administer. While we have some flexibility under those rules and regulations, our discretion is – quite properly – constrained.
These challenges are not limited to Western Australia, or even the energy sector.
Our counterparts, both interstate and overseas are increasingly looking at other models of regulation. These include increasing consumer engagement, outcomes or risk-based regulation, and experimenting with new ways of working outside the rules through initiatives such as "regulatory sandboxes" where a company and regulator agree to work outside the rules while testing a new technology or process.
If we are to move towards different models of regulation in future, changes to the rules and regulations may not, by themselves, deliver the best outcomes for consumers. That may also require changes in the way all parties in the energy sector – regulators, government, consumers and energy suppliers – work together.
I doubt that we will ever be able to eliminate entirely complexity, conservatism and conflict from energy regulation, or even that we should. The systems are too complicated, and the stakes for consumers too high.
But I also think that a less certain and more changeable outlook may require not just a change in the rules, but also a change in how we make those rules work. The best prospects for energy users in future could be a system where businesses and households have more flexibility, regulators have more discretion, and consumers have more say.
---
Nicky Cusworth was appointed Chair of the Economic Regulation Authority in July 2016. The Authority regulates monopoly infrastructure such as railways and Western Power's electricity network, licenses utility providers, and monitors compliance with gas and electricity rules and consumer protection codes. It also undertakes inquiries into economic and social policy issues.
Nicky has held senior positions in the Western Australian public service, as Deputy Director General at the Department of State Development and Director of Macro-Economic Policy at the Department of Treasury and Finance. Before that, she spent 15 years as Chief Economist at the Chamber of Commerce and Industry of Western Australia.
Nicky migrated to Western Australia in 1989, and became an Australian citizen in 1991. She has a degree in Philosophy, Politics and Economics from Oxford University.
Tags
Channels

Business and Industry

Groups

UWA Public Policy Institute