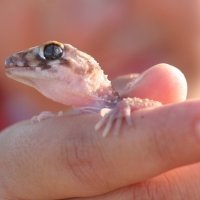 Monday, 2 December 2019
A team of scientists, including researchers from The University of Western Australia, has produced an action plan to help stop the decline of Australian lizards and snakes, particularly those recently assessed as threatened species.
The plan, led by Monash University and published today by CSIRO, calls for a substantial increase in funding to develop coordinated conservation efforts to protect reptiles, and national assessments every 10 years to monitor their recovery.
More than 96 per cent of Australia's 1020 species of lizards and snakes are not found anywhere else in the world and Australia is a global hotspot of reptile diversity, hosting around 10 per cent of the world's snake and lizard species.
The status of Australian snakes and lizards has deteriorated significantly over the past two decades, with the number of threatened species nearly doubling between 1993 and 2017.
The Action Plan represents the consensus of 44 experts in zoological and conservation fields. The experts evaluated the conservation status of around 1000 species at workshops hosted at The University of Western Australia and Monash University in 2016. University of Western Australia students Jon-Paul Emery and Kristen Schubert are working on one of the most high profile species in the plan – the blue tailed skink, which is now defined as extinct in the wild on Christmas Island.
Action Plan co-author Dr Nicola Mitchell from The University of Western Australia said knowing which species of lizards and snakes were under threat of decline and loss was the first, most critical step towards their conservation.
"Effective conservation requires funding for management, monitoring and research, and prevention of further damaging actions such as land clearing," she said.
"Simply by producing an accurate list of the threat status of our reptile fauna we've made major progress toward ensuring funding gets to where it is most needed."
The Action Plan makes several key recommendations including targeted taxonomic research to provide information on species that are newly described, lacking in data, or under threat of extinction.
Media references
Jess Reid (UWA Media and PR Adviser) 08 6488 6876
Tags
Channels

Media Statements — University News

Groups

School of Biological Sciences — Science Matters