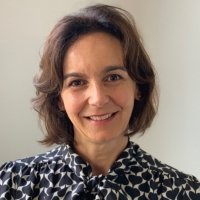 Friday, 8 November 2019
At a time when multilateralism - and with it the rules-based international trading system – is at threat, Virginia Christie asks us to reconsider the possible benefits of bilateral trade deals.
---
Multilateralism is the perfect economic textbook model for international trade, and the history and outcomes from trade deals coming from the Uruguay Round are a testament to what can be achieved. Its success though, is dependent on countries having the same set of objectives and the willingness to negotiate on issues that could bring sizable benefits across a number of countries. However, for a small open economy like Australia, where we already have some of the most open and transparent trade positions of any country in the world, we often find ourselves consistently pressured to offer more at the negotiating table, particularly by the economic super-powers of the world. Maybe this is the price we are prepared to pay to have a more efficient and open global trading system? Some countries need to bear this cost, and perhaps it is one that Australia is willing to accept. Apart from this, the global trading environment has changed markedly since the successes of the Uruguay Round, which brings its own challenges to multilateralism.
While I am a true advocate of multilateralism, the current rules-based international trading system of multilateralism is under threat. The World Trade Organisation (WTO) is facing its biggest challenge for survival, and this puts important functions such as negotiations and assistance of international trade disputes at risk. In this context, I question whether Australia is better served to focus more of its efforts and resources on progressing bilateral trade. Focusing on negotiating successful bilateral trade deals, such as the Australian-Indonesian one, may provide better strategic and economic results for Australia than diverting resources to achieve less certain multilateral ones. That's not to say we don't already devote resources to such deals, but perhaps we should open the debate about whether bilateralism should take a more prominent role over multilateralism than it has in the past. This question arises particularly in the context of the situation where the multilateral trading system, under the auspices of the WTO, seems to have reached the limits of possible new successes in the present time. And without undermining the recent advancement and importance of a likely trade agreement with the Regional Comprehensive Economic Partnership for Australia, it may take more time to co-ordinate and generate full benefits to member countries than currently anticipated.
Our environment is very different to the 1990s when we saw the successes of multilateral trade deals. Today, we see tensions in US-China trade escalating, an exiting of the US from international trade forums, and the fastest increase in protectionist trade measures in modern history.
Is the rules-based multilateral trading system capable of being fixed and does Australia really have any sway to help fix it? While current arrangements need repair, are our resources better spent on extracting more from strategic bilateral deals that could bring significant and targeted long-term benefits to Australia? These are some questions that I think we should at least debate.
---
Virginia Christie is a non-Executive Director at Keystart Loans, the Chamber of Commerce and Industry WA, the Foundation Board of Management at St Mary's Anglican Girls' School and is on the CEDA WA State Advisory Council. Prior to this, she headed the Western Australian office for the Reserve Bank of Australia for a decade and was employed at the bank for 20 years.  She also worked at the Commonwealth Treasury in Canberra.
Tags
Channels

International

Groups

UWA Public Policy Institute