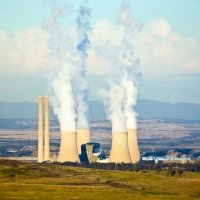 Wednesday, 6 November 2019
Leading State and international climate change experts will examine impacts including climate change and child health, liveable towns and cities and living within the carbon budget at a symposium to be held at The University of Western Australia next Monday 11 November.
The UWA Chancellor, The Honourable Robert French AC, will open by setting the context. Keynote speakers include Professor Donald J DePaolo, geochemist from University of California, Berkeley; and three Intergovernmental Panel on Climate Change 2018 report authors : Dr Jatin Kala from Murdoch University; Professor Petra Tschakert from UWA; and John Curtin Distinguished Professor of Sustainability, Professor Peter Newman from Curtin University.
UWA's Professor Len Collard , a Whadjuk Nyungar elder, will speak on 'Voicing Ecosystem Health for Climate Action'.
The event aims to promote awareness of the Department of Water and Environmental Regulation's Climate Change issues paper ,which was released for public consultation in September.
It outlines the key issues facing WA in the transition to a resilient, low‑carbon economy, and sets out opportunities to build on actions already under way. Submissions close on 29 November.
Public feedback would help shape a future response under the State Climate Policy, and support development of a long-term vision for Western Australia, according to Environment Minister Stephen Dawson.
Professor Newman said the symposium would allow those interested in making a submission to be better informed and participate in discussion of the issues before completing submissions to the Government.
"I believe we can make a positive contribution to developing a State Climate Strategy as much of the work being done in WA is at world's best practice," Professor Newman said.
"We need to suggest how such innovations, whether in transport, urban development, new industry development and land management, can be mainstreamed through government help.
It is also critical that we show how the strategy can improve our economy over time and achieve a fairer and more livable city and regional areas."
Dr Kala said the symposium was a very important event for Western Australians to attend, to hear from scientists about a very serious and important issue that affects every individual and future generations.
"I encourage Western Australians to take the time to inform themselves about climate change and actively participate in these discussions so they can contribute to the Government's deliberations and understand the implications of decisions that are made," he said.
"A better informed community will lead to better decisions and better outcomes."
A joint initiative between UWA, the UWA Public Policy Institute, Curtin University and Murdoch University, and Edith Cowan University, the Climate Change Symposium 2019 will be held at The University Club of Western Australia from 8.45am to 5.30pm.
Registrations close this Friday 8 November and media representatives are welcome to attend any session during the day – contact Susan Marie for media accreditation.
Media references
Susan Marie (Conferences UWA) 08 6488 8037 / 0438 921 131
Simone Hewett UWA Media & PR Adviser) 08 6488 7975
Lucien Wilkinson (Curtin Media Consultant) 08 9266 9185 / 0401 103 683
Tags
Channels

Events — Media Statements — Science — University News

Groups

UWA School of Agriculture and Environment