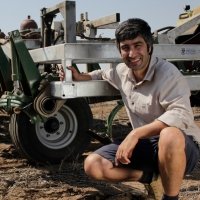 Tuesday, 5 November 2019
The University of Western Australia has a continual roll call of awards, scholarships and prizes presented to staff and students.
To recognise these achievements, an article is published on the UWA news page on the website and in UWA Forward on the first week of every month. If you know of great awards or achievements across the University please email [email protected]
Name: Professor Pat Dudgeon, School of Indigenous Studies
Achievement: Professor Pat Dudgeon has been awarded the 2019 APS Presidents Award for her distinguished contribution to Psychology in Australia. The award recognises individuals that make significant advances in the practice of psychology.
Name: Academic finalists in The Innovator of the Year awards
Achievement: Three UWA projects are finalists in the Innovator of the Year Awards. 'Converting Broome nacre to synthetic bone material for human implant', 'Weed Chipper: Site specific weed control for large-scale cropping' and 'CryoSolid Sensor: Rapid Detection of Solid Freeze-out in LNG Production'. The winners will be announced at an awards ceremony on Wednesday 6 November.
Name: Associate Professor Tanya Dalziell, Faculty of Arts, Business, Law and Education
Achievement: Associate Professor Tanya Dalziell and Adjunct Associate Professor Dr Paul Genoni from Curtin University have been awarded a Prime Ministers Literary Award in the category of best non-fiction book for their book, "Half the Perfect World: Writers, Dreamers and Drifters on Hydra, 1955-1964."
Name: Katarina Doughty, PhD Candidate in Marine Science
Achievement: Katarina Doughty recently took out the judges first place award in the inaugural Matariki Three Minute Thesis competition, for her presentation "Reducing global food waste through insect farming." The competition aims to develop academic and research communication skills amongst doctoral research students.
Name: Associate Professor Muhammad Hossain and Dr Danail Obreschkow, Faculty of Engineering and Mathematical Sciences Achievement: Associate Professor Muhammad Hossain and Dr Danail Obreschkow have been awarded Future Fellowships by the Australian Research Council. Associate Professor Hossain's project focuses on a solution for Australia's deep-water gas development and Dr Obreschknow's project explores 'The Enigma of Galactic Rotation'.
Name: Lauren Gee, Albert Smith and Jacob Smith
Achievement: UWA students Lauren Gee, PhD student in Computer Science; Albert Smith, Bachelor of Science and Jacob Smith, Bachelor of Philosophy (Honours) represented UWA at the Inter-Collegiate Programming Contest (ICPC), achieving third place amongst 74 other teams from Australia and New Zealand. The team has been invited to participate in the regional competition, to be held in Sydney during November.
Name: Jegatheva Jegathesan, Graduate Research School
Achievement: Jegatheva Jegathesan's animated short-film 'The Quiet' has been announced as 'Best of Fest' at the New Mexico (USA) Route 66 Film Festival and the Gateway Film Festival in Oregon, competing against 2300 other entries. The film, which focuses on mental health and the effects of dissociative amnesia, also received the Best Film award at the Australian Premiere in Port Douglas.
Name: Dr Maria Ignatieva, Christina Nicholson and Robyn Renton, Faculty of Arts, Business, Law and Education
Achievement: Dr Maria Ignatieva, Christina Nicholson and Robyn Renton have been announced as Creative Directors for the 2020 International Festival of Landscape of Architecture after presenting their winning theme, 'Spectacle & Collapse: Changing Landscapes'.   Congratulations UWA staff and students.
Media references
Nicholas Smith (UWA Media Officer) 08 6488 1888
Tags
Channels

Awards and Prizes — Media Statements — University News