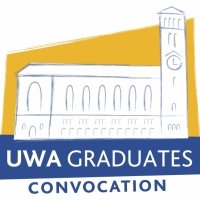 Monday, 21 October 2019
Election for members of Convocation Council in accordance with Statutes 9 of The University of Western Australia Act 1911
Nominations for the following positions open on Wednesday, 6 November 2019 and close at 12.00 noon AWST on Wednesday, 4 December 2019.
THE WARDEN OF CONVOCATION
THE DEPUTY WARDEN OF CONVOCATION
EIGHT MEMBERS OF THE COUNCIL OF CONVOCATION (Seven 3-year terms and One 1 year-term)
The current office holders of these honorary positions complete their term in March 2020 and all are eligible for re-election.
Nomination forms for all positions are available online from WA Electoral Commission at www.elections.wa.gov.au/elections/other or by contacting Cathy King, Returning Officer, WAEC, Level 2, 111 St Georges Terrace, Perth WA 6000, Email: [email protected] , Phone: +61 8 9214 0400;  or online from UWA Convocation at www.convocation.uwa.edu.au/elections2/elections-2020-nominations or by contacting Juanita Perez, Convocation Officer, on +61 8 6488 1336 or email on [email protected] and include your postal address.
Candidates may include a statement of biographical information not exceeding 250 words in length and a recent passport-sized (head and shoulder) photograph with their nomination form.All UWA graduates are automatically members of Convocation and are entitled to vote and/or nominate for positions in these elections.
The Electoral Roll will close at 12.00 noon AWST Wednesday, 4 December 2019 . If your details have changed you may update your postal address and other details at alumni.uwa.edu.au/update before 4 December 2019.
For further information on the elections and the role of Convocation, visit www.convocation.uwa.edu.au
Nomination forms received after 12.00 noon AWST Wednesday, 4 December 2019 will not be accepted.
Tags
Channels

Alumni — Business and Industry — Events — International — Regional — Research — Science — Sport — Teaching and Learning

Groups

Convocation Conversations