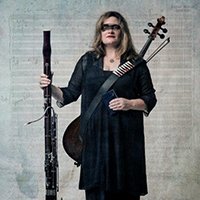 Monday, 7 October 2019
A research project led by The University of Western Australia has brought together six people with mental health conditions to offer insight into how treatment can be improved and to break down the stigma surrounding mental health.

The project Depth of Field, funded by Healthway, draws on the experiences of people affected by mental health conditions and uses art to develop resources to educate health professionals.

The project tracked the journey of the six individuals over 18 months to understand their mental health experiences, how the mental health system worked for them or not, and if they felt stigma attached to their condition.

Research participants includedKatherine – in recovery from borderline personality disorder; Rosalie – explores Indigenous intergenerational trauma; Donna – on hearing voices (schizophrenia); Shannon – speaks about an eating disorder; Clinton – living with multiple mental illness diagnoses; and Pamela – a carer for her son who has schizophrenia.

Project leader Dr Gabrielle Brand, from the UWA School of Allied Health, said that drawing from people's real-life experiences, and the care they received, offered valuable clues into how health care professionals could provide effective care.

"There were a few strong themes that came out from the experiences of the brave individuals involved in this project," Dr Brand said.

"Unconscious bias was a strong factor inhibiting treatment and recovery, meaning that some health care professionals found it difficult to understand or relate to a particular condition, making it harder for them to assist in providing the most effective treatment."

"There was also a feeling from individuals that some health care interactions focused on treating the condition rather than the person. Because mental health conditions affect each person differently, it's important for a two-way dialogue to occur between patients and professionals to fully understand an individual's circumstances, which is critical for holistic treatment.

"One factor highlighted that the stigma attached to some conditions causes mistrust of health services and can lead to reluctance of individuals to seek treatment. Some individuals reported that when their condition was characterised as a 'disease' or 'disorder' they felt blamed or that they were somehow responsible for the condition which made recovery harder."

WA Chief Psychiatrist Nathan Gibson and the research investigators sat for portraits to expose their own vulnerabilities to send a powerful message for the need to refocus mental health care towards the person (not just the illness) and to honour these people as the experts.
The six individuals, the Chief Psychiatrist and the research investigators will have their stories displayed on the digital towers at Yagan Square this week through photographic portraits by Steve Wise. A photographic exhibition will be held from Wednesday 9 to Friday 11 October at Perth Town Hall.
Media references
Dr Gabrielle Brand (UWA School of Allied Health) 0437 155 485
Jess Reid (UWA Media and PR Adviser) 08 6488 6876
Tags
Channels

Media Statements — Research — University News

Groups

Migrate