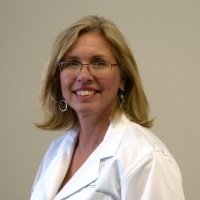 Wednesday, 2 October 2019
A new video launched today aims to improve breast cancer awareness and early detection in Timor Leste where the vast majority of women usually present with very advanced, late-stage breast cancer which is beyond treatment.
The video is a culmination of the passion, dedication and hard work of many breast cancer specialists and health professionals, including The University of Western Australia's Professor Christobel Saunders.
Produced on behalf of Timor-Leste's National Breast Cancer Committee, 'We Need to Talk About Breasts' is Timor-Leste's first-ever, public educational video on breast cancer.
It provides important information on how to detect the key early signs of breast cancer and how women can conduct breast self-examination.  It also tells the real-life story of 'Maria', a breast cancer survivor and her treatment journey.
The video includes an introduction to the dedicated team of specialist breast cancer medical and nursing staff at the national hospital in Dili and advises women about available breast cancer medical and support services.
Professor Saunders, from UWA's Medical School, not only has a strong interest in health policy within Western Australia and at a national level, she is passionate about improving health policy in developing countries.
She has taken an active interest in promoting better global health outcomes as Medical Advisor to the Central American Health Institute (ICAS), and in advising the Ministry of Health of the Kingdom of Bhutan on cancer policy and services, and recently the government of Timor Leste on breast cancer care.
"We forget how are exceedingly lucky we are in Australia, and even more so in WA, with all the screening, diagnostic, treatment, survivorship services and medical care women have access to and receive for breast cancer," Professor Saunders said.
"This video is so important for the women of Timor Leste and is a reminder of how passionate practitioners and academics with strong community interests, can help improve health policy in developing nations."
While breast cancer diagnostic services, treatment and palliative care programs remain significantly limited or absent in Timor-Leste, breast cancer education and support services have improved in recent years.
These services have been particularly enhanced by the 'Haliku' program – a small, volunteer-based program, established by the Alola Foundation and Kirsty Sword-Gusmao in 2014, which has been delivering vital breast education and health programs and cancer support for women. The video was produced by local filmmaker Tom Hill, with the funding support of Perth-based, Annie Millicent ChildCare Foundation, under the 'Improving Breast Cancer Outcomes in Timor-Leste' project.
The project brings together the Ministry of Health's key health partners, including the Royal Australasian College of Surgeons (RACS) , Cuban Medical Brigade and the Alola Foundation, to improve breast cancer awareness and control in Timor-Leste.
Media references
Professor Christobel Saunders (UWA Medical School) 0438 943 358
Simone Hewett (UWA Media & PR Adviser) 08 6488 7975
Tags
Channels

Media Statements — University News

Groups

Faculty of Health and Medical Sciences