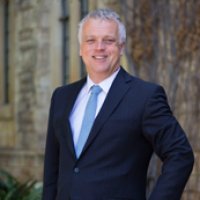 Monday, 23 September 2019
This issue focusses on inclusion and diversity.

There are some powerful stories and some very informative pieces about what UWA is doing to promote participation from students from diverse and disadvantaged backgrounds. This edition is timely in that Aspire celebrates 10 successful years in 2019 and the Albany Centre will soon celebrate 20 years of operations.

Our former colleague, Fadzi Whande, used to speak of the difference between diversity and inclusion. She noted that, with students from so many countries around the world, UWA can claim to be well progressed with respect to diversity, but could we claim the same with inclusion? How inclusive are our practices? The support workshops offered by the Education Enhancement Unit (EEU), offer practical steps to approach learning design in ways relevant to the needs of students from diverse backgrounds, and are a fantastic opportunity to examine our own teaching practices under this lens.

The 1911 UWA Act makes it clear that the University should ensure that "special encouragement and assistance should be afforded those who may be hindered in the acquisition of sound knowledge and useful learning by lack of opportunity or means". In the last issue of EQ, we focussed on ambitious approaches to Aboriginal knowledges and culture, and we have also explored issues impacting our regional students in previous EQs. The Education and Student Experience Plan is underpinned by a socially inclusive approach to learning and engagement. To better prepare ourselves for addressing the opportunities and challenges of strengthening our approach to diversity and inclusion, an external Review of Equity was undertaken in recent months. The Final Report makes six Commendations and nine Recommendations now being considered by the Equity and Participation Working Group.  The Commendations recognised:


the longstanding commitment of UWA to equity;
its willingness to engage in collaborative partnerships with industry, community organisations and other Universities;
the introduction of new programs aimed at inclusion and participation such as the Hackett Scholarships and the Children's University;
the exemplary model of the School of Indigenous Studies;  and
in addition, institutional performance with retention and success of students from all backgrounds.
The Recommendations addressed cultural issues and the structural constraints to facilitate collaboration between discrete teams, focussing on:
how a range of discrete initiatives might be better brought together for greater visibility and impact;
how an Equity Framework might provide greater coherence in relation to a comprehensive and holistic approach to Equity;
how the University could present, to internal and external audiences, a more strategic focus with respect to Equity that in turn might be useful for recruitment and reputational purposes; and
in addition, how technology for customer relationship management and business intelligence is needed.
The recent Equity Review and the new Education and Student Experience Plan establish an exciting time of transformation with respect to inclusion and diversity for UWA, building on excellent foundations that are set out in the articles below. Our ongoing commitment to inclusion and diversity positions us well in the context of federal performance funding applied to access and participation from disadvantaged groups, and competitive funding offered through the National Priorities Pool of the Higher Education Participation and Partnerships Program (HEPP).
Enjoy the read and jump on board!
Professor David Sadler, PFHEA, NTF, MAICD, FRSA
Deputy Vice-Chancellor (Education)
Tags
Groups

Education Quarterly