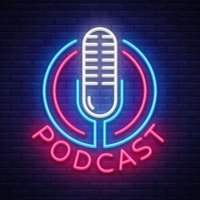 Tuesday, 10 September 2019
Craig Cumming and Courtney Weber, two PhD students from the School of Population and Global Health have launched a podcast titled The Meaning of Health .
"The podcast came about as a result of a session I ran with the Early Career Researcher group at the School," Craig says.
"We were discussing another podcast out of Boston University called Free Associations and how their focus is more on critiquing and discussing the methods used in research and how they affect the credibility of research findings.
We thought there was an opportunity to produce a podcast that was more aimed at community members and students who had an interest in health issues, but were maybe put off by some of the jargon used in research. We try to discuss health issues that affect the population in a way that is easy to follow and explain what some of the research and government guides that are published mean.
We are planning to interview people working in a range of health related areas such as trauma informed care, cardiovascular disease, justice health, homelessness, and we hope to speak to people involved with ongoing projects such as the Raine Study about the important work they continue to facilitate," he says.
Craig is currently a PhD candidate investigating health outcomes for people who are released from prison. His focus is on people who have used methamphetamine prior to being incarcerated and the types of health issues they experience once they are back in the community. He studied law and criminology and justice as an undergraduate, completing an honours in law, before commencing his PhD. He has worked extensively in prisons and police watchhouses since 2011, interviewing people about their health and related issues such as drug and alcohol use and socio-economic circumstances as part of the research projects he has been involved in.
Courtney is also a PhD candidate investigating cardiovascular disease, specifically outcomes for patients with atrial fibrillation and/or heart failure. She has an undergraduate degree in psychology and then completed a Master of Public Health. She also has a science communication background and has been presenting shows at the Chevron Science Theatre at Scitech for more than four years.
The Meaning of Health podcast can be accessed at soundcloud.com/meaningofhealth and is now available through the major podcast platforms such as Apple Podcasts, Spotify and Stitcher.
The team can be contacted at [email protected] and by the Twitter handle @healthmeanswhat.
Media references
Emily Stone , Marketing Officer: +61 6457 7365
Tags
Groups

Faculty of Health and Medical Sciences