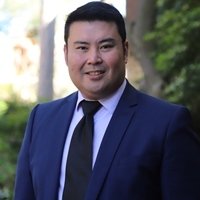 Friday, 6 September 2019
Inclusion and diversity is a priority area in Australian higher education and at UWA. The importance of allowing everyone, regardless of background and circumstance, to achieve their full potential has been long recognised. As such, there have been a number of initiatives and programs implemented, both nationally and institutionally, to level the playing field and improve access, participation, and outcomes for university students, particularly the disadvantaged.
As a result of these initiatives and the efforts of those working in the higher education sector, positive outcomes have been achieved. The expansion of higher education to Australia's youth over the past decade has seen increased participation and access by young people from disadvantaged backgrounds. Degree attainment rates have grown by around two per cent for most disadvantaged groups over 2011 to 2017. However, there remains much room for progress and improvement. Retention rates for most disadvantaged groups have declined over 2011 to 2016. Both retention and attainment rates for disadvantaged groups lag substantially behind those of their peers.
More could clearly be done to improve retention and degree attainment of these students . However, the potential for action does not lie alone with higher education policy-makers, nor equity practitioners, nor student support services. The potential for contribution from the wider University staff and student community is enormous. Studies looking at factors that influence student retention at university, for example, indicate that academic integration, a sense of belonging at university, and social integration, are all important factors to help keep disadvantaged students at university. Family responsibilities, financial pressures and work responsibilities are other obstacles that disadvantaged students need to overcome to continue on their pathway to degree attainment. As educators and peers, there are many ways, no matter how small, in which we can help support all students.
Increase academic engagement: university offers one of life's best opportunities to ask questions. Engage with your class to the fullest extent, share your ideas, and mentally spar with your tutors and classmates.
Be part of a supportive and welcoming academic environment: be respectful of others' viewpoints, even if they are different from or even alien to yours. There is always value in a different perspective. At university, there is constant opportunity for debate, so accept differences, be slow to dismiss the ideas of others, and recognise that differences reflect diversity.
Develop positive relationships: Be interested in each other as human beings, take the time to empathise, share a joke or an interesting story. By taking the time to connect with others, you will likely notice a positive impact on your wellbeing.
The issue of disadvantage in higher education is complex, and improving outcomes for disadvantaged students requires a multifaceted approach. Furthermore, tackling disadvantage requires the participation of the broader student and University community. We all have a part to play in helping to support diversity and promote inclusion at UWA.
Associate Professor Ian Li
Population and Public Health
Tags
Groups

Education Quarterly