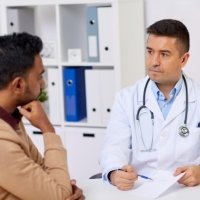 Thursday, 29 August 2019
Ninety per cent of people who self-report an allergy are avoiding taking certain antibiotics which is restricting prescription choices for doctors to treat infections and leading to the emergence of super bugs in Australia.
While the process of reporting and creating an antibiotic allergy label is important and designed to protect a patient from serious adverse reactions, if the reported reaction, has not been further investigated and confirmed by a suitably qualified doctor, the label may be incorrect.
This issue will be a key topic of discussion at a free community forum in Perth on Thursday 5 September, in conjunction with the annual conference of the Australasian Society of Clinical Immunology and Allergy.
UWA Clinical Professor, Immunologist and Allergist Michaela Lucas will join medical specialists and health consumers in a panel moderated by Dr Norman Swan, producer and presenter of ABC radio's Health Report. The panel discussion will be followed by a Q&A session for audience members.
Dr Lucas said 18 per cent of adults were 'allergy labelled' through self-reporting the allergy to a doctor.
"Self-reported antibiotic allergy is a big problem and is having a significant impact on the health sector. It is estimated less than 10 per cent of adult and paediatric patients carrying an 'antibiotic allergy' label are truly at risk of a significant allergic or adverse reaction."
Dr Lucas said it was important to raise greater awareness in the community and encourage people to consult with their medical practitioner if they thought they might have an allergy to antibiotics.
"We also urgently need to increase resources to enable patients to seek specialist advice to allow for a medical assessment of their drug allergy status," she said.
"Education on allergies, use of treatment, and accurate information is vital in optimising drug allergy management and patient safety."
For more information and to register for the free event visit: https://www.eventbrite.com.au/e/antibiotics-and-allergy-a-free-community-event-with-dr-norman-swan-tickets-68241832157
Media references
Jess Reid (UWA Media and Public Relations Adviser) 08 6488 6876
Tags
Channels

Media Statements — Research — Science — University News

Groups

Faculty of Health and Medical Sciences