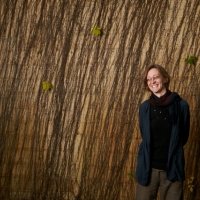 Wednesday, 28 August 2019
The University of Western Australia's Chair of Musicology Dr Sarah Collins has won Australia's most prestigious award for the study of music – the McCredie Musicological Award .

The Australian Academy of the Humanities administers the award, which recognises outstanding contribution to musicology by an Australian scholar under the age of 40.

Musicology is the scholarly study of music which aims to explore its cultural and/or historical context, its aesthetic features as a form of human expression, the modes of performance associated with it and its role as a social and political activity.

Dr Collins' research focuses on the intersection between political, aesthetic and ethical concerns in music literature of the late 19th and early 20th centuries. Her broader research interests include British music and modernism, Anglo-European musical relations during the inter-war period, cosmopolitanism, 'new' modernism and disciplinary history.

"We cannot ignore the massive cultural force of a medium like music – a medium that pervades every aspect of our daily lives from advertising, TV and films to elevators and shopping malls, from individualised playlists to huge live performance events," she said.

"Music is everywhere, shaping our thinking and framing our experience. So researching music offers us a unique window into the structuring forces that shape people's views of themselves and the world around them, both now and in the past."

Dr Collins is a senior lecturer in musicology at the UWA Conservatorium of Music. She completed her doctoral studies at the University of Queensland and King's College, University of London, and has held research and teaching appointments at Monash University, UNSW and Durham University, as well as a visiting fellowship at Harvard University.

She joined the UWA Conservatorium of Music in 2018, where she is currently Chair of Research and Chair of Musicology.

Dr Collins will be formally presented with her award at the Academy's annual Fellows' Dinner on Friday 15 November in Brisbane, and has been invited to participate in the events celebrating the Academy's 50th anniversary and Symposium .

The award celebrates the outstanding career of the late Andrew McCredie Emeritus Professor of Musicology at the Elder Conservatorium of Music in Adelaide, and Fellow of the Australian Academy of the Humanities.

Professor McCredie was one of Australia's leading musicologists, who greatly influenced the teaching of music in Australian universities and schools.
Media references
Dr Sarah Collins (UWA Conservatorium of Music)                                                       0419 674 261
Simone Hewett (UWA Media & PR Adviser)                                                               08 6488 7975
Tags
Channels

Arts and Culture — Awards and Prizes — Media Statements — University News

Groups

Arts — Australian Music Examinations Board (WA) — Cultural Precinct — Faculty of Arts, Business, Law and Education — Migrate