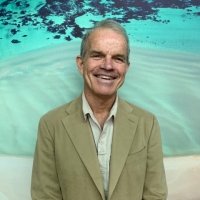 Tuesday, 23 July 2019
A new External Advisory Board for The University of Western Australia's Oceans Institute has been announced today which includes four new directors who will join current directors Mr Jock Clough and Dr Larry Madin.
The new members are Dr Erica Smyth AC, Professor Carmen Lawrence, Professor John Chandler and Adjunct Professor Luke Smith. Mr Jock Clough has been elected Chairman.
UWA Vice-Chancellor Professor Dawn Freshwater said the Advisory Board would help foster relationships between the Institute and government, industry and the public.
"I'm looking forward to the work the Board will do in guiding the Oceans Institute as it implements its strategic objectives and its research vision," Professor Freshwater said.
"Their mission of providing innovative and effective solutions to challenges facing the world's oceans is a vital part of the UWA 2030 vision, and a signal to the world of our global role and commitment."
Professor Freshwater said the announcement came at a time when eleven Oceans Institute research fields had just been awarded the highest possible ranking (global leading) in the Australian Research Council's Excellence for Research in Australia.
These fields include Biomolecular Chemistry, Ecology, Environmental Science, Evolutionary Biology, Fisheries Sciences, Genetics, Geology, Historical Studies, Human Geography, Oceanography and Zoology.
Oceans Institute Director Professor Peter Veth said the new board members brought with them a wealth of experience in marine science, regulation, industry and philanthropy.
"The External Advisory Board reflects UWA's strength in marine research and will ably back our cross-faculty leadership and business teams to provide expert direction and high level advice on key research themes," Professor Veth said.
Chairman Jock Clough said he had observed an increasing desire by Australians from all walks of life to engage with and care for the oceans and he remained committed to building an 'oceans community'.
"The marine environment is hugely important to our future wellbeing but it is a finite resource," Mr Clough said. "To properly care for our oceans we must understand them. I have enjoyed supporting the pursuit of marine science and I encourage other members of the community to join me in this."
DIRECTOR BIOGRAPHIES
MR JOCK CLOUGH
Jock has a background and involvement in the engineering, finance and aquaculture industries. His qualifications include a BEng and MSc from UWA. Jock worked initially as an engineer and then entered the financial industry in 1982 joining McIntosh & Co, Stockbrokers in Melbourne. In 1988 he joined Hartley's and was an executive director from 1990 and executive chairman from 1996.  In 2001 Jock left the finance industry and became executive director of Clough Ltd, engineers and contractors and was Chairman between 2003 and 2007. Jock is an advisory board member at The Nature Conservancy (Australia), on the advisory committee of the WA Maritime Museum, and a co-trustee of The Jock Clough Marine Foundation
DR LARRY MADIN
An American marine biologist, Larry is currently Senior Science Advisor at the Woods Hole Oceanographic Institution. Most recently he served as Deputy Director and Vice President for Research, and before that as Ocean Life Institute Director and Chair of the Biology Department. Larry grew up in northern California and received a bachelor's degree from the University of California at Berkeley and a PhD from the University of California at Davis. He began researching plankton in the 1970's and was a pioneer of in-situ methods including open ocean SCUBA diving and use of submersibles and remote vehicles. Specialising in gelatinous organisms, Larry explored diversity, energetics, behaviour and distribution of macroplankton in the epipelagic and mesopelagic environments. Larry is the author of many articles about salps and other sea creatures and has served as chief scientist or participant on more than 70 ocean expeditions in all parts of the globe. Current interests include ocean observations, biodiversity, conservation and international cooperation.
DR ERICA SMYTH AC
Erica has 45 years' experience in the mineral and petroleum industries, initially as a minerals exploration geologist and later in project management, government approvals, corporate affairs and community interactions and for the last 15 years as a professional company director. She is currently the Chair of the National Offshore Petroleum Safety and Environment Management Authority (NOPSEMA) Ministerial Advisory Board. She also holds a number of non-executive director roles including the National Energy Resources Australia Growth Centre (NERA), International Centre for Radio Astronomy Research (ICRAR), the Lion's Eye Institute and the MinEx CRC. She has recently been appointed as the Interim Chair of the MI4 (Mining Industry 4.0) CRC bid. In 2008 she was awarded an Honorary Doctor of Letters from UWA and in 2018 she was recognised with a Companion of the Order of Australia. Ms Smyth is the winner in the Business Award category of the 2019 Western Australian of the Year Awards.
PROFESSOR CARMEN LAWRENCE
After training as a research psychologist at UWA and lecturing in a number of Australian universities, Carmen Lawrence entered politics in 1986, serving at both State and Federal levels for 21 years. She was at various times WA Minister for Education and Aboriginal affairs and was the first woman Premier and Treasurer of a State government. She shifted to Federal politics in 1994 when she was elected as the Member for Fremantle and was appointed Minister for Health and Human Services and Minister assisting the Prime Minister on the Status of Women. She has held various portfolios in Opposition and was elected national President of the Labor Party in 2004. She retired from politics in 2007 and is now a Professorial Emerita in the School of Psychology at UWA.
PROFESSOR JOHN CHANDLER
John Chandler has been a practising lawyer for over 30 years specialising in mining and petroleum development. He has been a partner in leading law firms such as Freehills and a company director. His latest book is Petroleum Resource Management How Governments Manage Their Offshore Petroleum Resources (Edward Elgar 2018). Projects in which he has been involved include the Argyle Diamond Project, the Channar iron ore mine and the Bayu Undan oil and gas project. As Co-Director of UWA's Centre for Mining, Energy and Natural Resources Law, John delivers courses for the Centre in the areas of mining and oil and gas.
ADJUNCT PROFESSOR LUKE SMITH
Luke Smith is Chief Environment Scientist at Woodside Energy, where he manages a team responsible for the environmental science and impact assessments that support Woodside's current and future business needs. He has worked on numerous major O&G developments both in Australia and internationally. He has over 20 years' experience in undertaking and managing large marine research programs which focus on understanding of O&G-based environmental science and management. He has authored two books and more than 30 peer-reviewed science articles and holds an Adjunct Professorship at UWA's Ocean Institute.
Media references
Professor Peter Veth (UWA Oceans Institute) 08 6488 7204
Jess Reid (UWA Media and PR Adviser) 08 6488 6876
Tags
Channels

University News

Groups

Oceans Institute