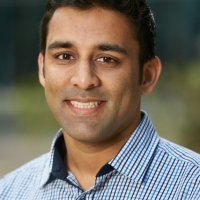 Wednesday, 17 July 2019
UWA paediatric dentist Dr Jilen Patel has been named 2019 7News Western Australian Young Achiever of the Year and also awarded the Masonic Care WA/Freemasons WA Community Service and Volunteering Award for his work with vulnerable communities.
Dr Patel is passionate about improving oral health outcomes among disadvantaged communities and says his volunteering work focuses primarily on children, as "their voices are often left unheard".
A graduate from the UWA Dental School, Dr Patel is now a specialist paediatric dentist at Perth Children's Hospital and the Oral Health Centre of WA. His journey was inspired by mentor and UWA alumnus Dr John Owen AM who is the founding director of the Kimberley Dental team and where Jilen is now a director and Senior Dental Officer.
The team provides voluntary dental services to remote communities across the Kimberley region and distributes tens of thousands of toothbrushes and toothpaste to Kimberley Schools.
Dr Patel has continued to play an active role in oral health advocacy and developing oral health policy and practice for underserved communities.
"We want to reach those people who have issues accessing health care and specifically dental care."
Dr Patel has also been involved with creating an integrated, multidisciplinary oral health education and prevention program for refugee children. His work has led to the implementation of an Australian-first, randomised controlled clinical trial aiming to slow the progression of tooth decay.
"We have also translated the model of care to provide services to other vulnerable members of the community, including homeless people in the metropolitan region, disadvantaged youth, refugees and aged care," he said.
Tags
Groups

Faculty of Health and Medical Sciences