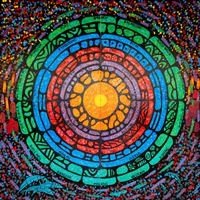 Tuesday, 2 July 2019
The UWA Law School and the School of Indigenous Studies have embarked on a five-year project to incorporate Indigenous knowledges and perspectives into every unit of the Juris Doctor (JD) degree.

The project is overseen by a Reference Group of legal and cultural experts, which includes Dennis Eggington (CEO, Aboriginal Legal Service), Wayne Martin (former Chief Justice of the Supreme Court of Western Australia), Irene Watson (Pro Vice-Chancellor Aboriginal Leadership and Strategy, UniSA), Rhys Davies (Partner, DLA Piper), and Richard Walley (Cultural Advisor, UWA).
The UWA Law School will be the first law school in Australia to have incorporated Indigenous content into every unit and in so doing, allow students to engage with Indigenous knowledges and perspectives at increasing levels of nuance and complexity as they progress through their degree. The Indigenisation project will also embed an on-country cultural activity into each year of the JD.

In 2019, students entering the JD undertook a river walk with Dr Richard Walley and members of his family, learning about the culture and history of the Whadjuk Noongar people. This was a terrific introduction to the study of law that gave students the opportunity to engage with the ancient legal systems of Indigenous peoples as well as the Indigenous culture of the land on which the University is situated.

The project will provide multiple benefits to UWA law students, including:
enhancing critical and comparative thinking skills through interacting with Indigenous legal understandings and experiences;
being better able to engage with diverse communities as legal professionals and to understand how the law impacts different peoples differently; and
for Indigenous students, creating a learning environment that engages with their realities and gives them greater opportunity to share the valuable perspectives they bring to the UWA Law School.
The design of the Indigenous curriculum is guided by a set of best practice principles, and all Law School staff will undertake innovative training in inclusive teaching before delivering the curriculum. The project aims to ensure the curriculum is developed and delivered to the high standards expected of UWA, and to meet the needs of employers who increasingly require their staff to interact with Indigenous peoples in culturally competent ways.
Image : The Six Seasons and the fourteen Nyoongar nations by Dr Richard Walley OAM
Tags
Groups

Education Quarterly