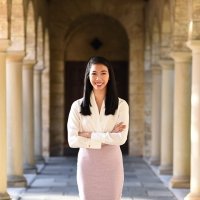 Friday, 28 June 2019
A University of Western Australia student has taken out the top spot in the 2019 CISWA WA International Tertiary Student of the Year awards, with both runner ups also coming from UWA.
Audrey Kim, a UWA Doctor of Medicine student took out the top prize, with Salina Hisham, a Forensic Anthropology PhD candidate, and Shafira Jumantara, a Master of Strategic Communications student also recognised for their contributions.
The UWA Careers Centre was awarded second prize for the UWA Careers and Employability Award in the International Education Program of the Year award .
The Careers and Employability Award is a program in which UWA students will gain practical, real-world experiences, skills and knowledge to embark on an enriching future career journey.
The CISWA Awards are a chance for exceptional programs and individuals to be recognised and acknowledged for their outstanding contribution and support to the advancement of international education in Western Australia.
Tags
Channels

Awards and Prizes

Groups

UWA Forward