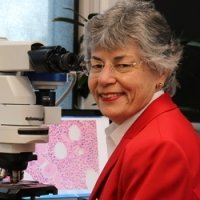 Friday, 21 June 2019
Students at The University of Western Australia have taken out all four finalist places in a new Aboriginal STEM Student of the Year category in this year's Premier's Science Awards, announced by WA Premier Mark McGowan.

Four leading UWA researchers are also among the finalists in the Scientist of the Year and Early Career Scientist of the Year categories, including Eureka prize-wining internationally renowned blood disease expert Professor Wendy Erber; Professor Ryan Lister, a pioneer in the field of epigenomics; biological scientist Dr Philipp Bayer who uses big data to understand plant evolution and crop breeding; and molecular research leader Dr Haibo Jiang who specialises in innovative imaging techniques to "see" biological processes.

Professor Erber, who is also Dean of UWA's Faculty of Health and Medical Sciences, was part of the UWA research team awarded a 2018 Eureka Prize for Innovative Use of Technology for developing an automated method for rapid leukaemia detection.

Professor Lister, from the School of Molecular Sciences, Harry Perkins Institute of Medical Research and ARC Centre of Excellence in Plant Energy Biology, is a pioneer in the field of epigenomics – the study of the molecular code that controls gene activity. He generated the world's first complete maps of the human epigenome and his groundbreaking research into plant and animal systems has revolutionised our understanding of genome regulation, stem cell biology and brain development.

Dr Bayer from the School of Biological Sciences and Dr Jiang from the School of Molecular Sciences, are finalists in the Woodside Early Career Scientist of the Year category. Dr Bayer has identified hundreds of plant disease-resistant genes and developed novel computational algorithms leading to improved canola and chickpea varieties that are currently growing on Australian farms.

Dr Jiang's work has produced valuable insights into fat transport mechanisms that underpin human diseases as well as improved understanding of brain cancer that's likely to lead to better monitoring and treatment.

In the ExxonMobil Student Scientist of the Year category, three of the four finalists are from UWA: Jessica Kretzmann, a PhD candidate from the School of Molecular Sciences,  Belinda Martin, a PhD candidate from the School of Biological Sciences and Hayley Passmore, a PhD candidate from the Medical School (Paediatrics) and Telethon Kids Institute.

All four of the Shell Aboriginal STEM Student of the Year finalists are from UWA: Jedd Bell who is completing a Master of Engineering thesis on calcium deposits; Sharynne Hamilton, a PhD candidate whose doctorate seeks to merge western neurodevelopmental science with the social determinants of Aboriginal health to provide a framework which promotes healing in WA communities; Masters and PhD candidate Simone Harrington, the first Aboriginal student to undertake a combined PhD and Master of Clinical Psychology at UWA; and Doctor of Medicine student Kirsty McLean, whose research focuses on mammographic density, one of the strongest risk factors for breast cancer.

UWA Vice-Chancellor Professor Dawn Freshwater congratulated all staff and students selected as finalists and said it was particularly pleasing to see the high number of students recognised in this year's awards.

"It is our role as a university to prepare students to solve the world's biggest problems of tomorrow and it's wonderful to see so many students involved in cutting-edge research to support scientific advances and innovation to benefit our community," Professor Freshwater said.

The awards, a State Government initiative, were established in 2002 to honour the outstanding achievements of WA's science and innovation community.

Winners will be announced at a ceremony on Tuesday 13 August, during National Science Week, Australia's largest annual celebration of science.
Media references
Simone Hewett (UWA Media and PR Adviser)                                                                 08 6488 7975
Tags
Channels

Awards and Prizes — Events — Media Statements — Research — Science — Students — University News

Groups

Faculty of Engineering and Mathematical Sciences — Faculty of Health and Medical Sciences — Psychology — School of Biological Sciences — School of Indigenous Studies — School of Medicine and Pharmacology — School of Molecular Sciences — Science Matters