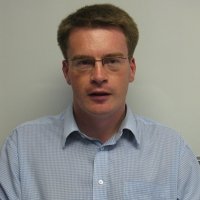 Wednesday, 19 June 2019
Research-led universities have often stood in the shadows of modern thinktanks in influencing policy agendas nationally and internationally. Until now. The past few years have seen the rapid growth of university 'policy shops' of various kinds, many of which have successfully begun to shape policy thinking and policy design. What lies behind this turnaround? Patrick Diamond, a former special advisor and now an academic political scientist, sheds light on the story in the United Kingdom, and posits that the future looks promising for university policy engagement. Shamit Saggar
---
The coming age of university policy engagement and influence
- Patrick Diamond
Most UK universities have been paying greater attention to the importance of policy 'impact' and policy engagement. As a consequence, universities have created a multitude of dedicated policy research and engagement institutes in recent years. Many have achieved considerable impact and helped higher education institutions (HEIs) to play a more prominent role in public life. Yet it is worth asking what these policy institutes are actually for, beyond providing universities with prestigious vehicles for engaging in public policy analysis and debate? Surveying the landscape of university policy institutes, what common themes and patterns emerge?
The 'first wave' of policy engagement by universities began in the 1990s and early 2000s, driven by a growing acknowledgement that academic research ought to benefit the economy and society. Moreover, the RAE and REF 'impact' agendas in the UK materially affected the incentives that individual academic experts and institutions faced, encouraging them to undertake impact-related work rather than simply publishing research.
An additional incentive for universities came from an awareness that HEIs had been leap-frogged by thinktanks in shaping the policy agenda since the 1970s and 1980s, especially in the social science disciplines such as economics. Thinktanks from the Institute for Economic Affairs (IEA) on the free market left to the Institute for Public Policy Research on the centre-left seemingly had strategic and practical advantages that universities struggled to replicate.
Firstly, universities struggled to match the speed and agility of thinktanks in entering the marketplace of ideas. Secondly, the clarity of communications and the general accessibility of thinktank reports in comparison to many academic research outputs gave thinktanks an added presence in shaping policy debate. At different moments, bodies such as the IEA and IPPR could play directly to the ideological debates of the times. Thirdly, the freedom available to thinktanks to make clear, focused policy recommendations of relevance to government was advantageous. Finally, thinktanks were able to enter directly into debates of an ideological nature, which universities had largely avoided given their non-partisan charitable status and distaste for controversy.
Having been outpaced by thinktanks, it is striking that universities are now initiating a 'second wave' of policy engagement into the 2020s. The range and variation in the function of these institutes is wide: King's College, London has established a Policy Institute with significant internal research capability, while Nottingham University is building an Institute for Policy and Engagement that draws in academics from across the university. In part, the growing appetite for policy influence from universities reflects the diminished status and role of thinktanks as suppliers of policy knowledge. Robin Niblett, Director of Chatham House, has recently commented on the existential crisis of purpose that seems to have afflicted many thinktanks1. Thinktanks also face questions about their financial interests, transparency, and relationship with corporate interests. Most universities are not exposed to these controversies in the same way, aspiring to higher standards of transparency.
In addition, the 'policy advisory system' through which advice is supplied in Whitehall and Westminster is changing in a way that might be advantageous for UK universities. As the policy advice process becomes increasingly fluid and porous, many more 'windows of opportunity' open up for academic experts to enter the policy-making arena. It is claimed that the 'monopoly' that the civil service enjoyed over policy advice since World War II is breaking down, although it is questionable whether such a monopoly ever existed in the first place. In recent times, Andrew Dilnot from Nuffield College, Oxford produced a major report for government about the future financing of social care. The LSE's Titmuss Professor of Social Policy, John Hills, sat on the Pensions Commission that recommended a return to an adequately funded universal state pension. Countless examples already exist of successful academic engagement in policy-making.
Whitehall is considering how to bring more academic experts directly into government departments. The production of strategic advice in major areas of public policy increasingly depends on dense policy networks, with much of the expertise coming from external experts rather than being internally generated through the civil service. Current programs of welfare reform originated in academic research and thinktanks rather than coming exclusively from the corridors of power in Whitehall. Ministers are more inclined to build up their own advice capability, autonomous from the civil service. Of course, that situation might lead ministers to 'cherry-pick' advice from experts, which creates potential risks for good governance as well as opportunities for better policy-making.
In this climate, universities may nonetheless be better placed to shape the 'demand-side' as well as the 'supply-side' of the policy-making agenda. Increasingly, academic experts are not just responding to the issues that a particular government deems are important. They are helping to shape the systemic policy agenda of governments, anticipating as well as responding to problems such as climate change, the poor prospects facing children born into low income households, and the rise in violent crime.
Policy engagement will, in all likelihood, be of even greater importance to universities in the future. Firstly, universities will have greater scope to define emerging policy problems. Secondly, in an era where there is more scepticism about the role of experts and expertise – and where experts are even positioned as a threat to democracy – HEIs will need to demonstrate that academic research benefits the whole of the economy and society, particularly for those institutions located outside London and the southeast of England.
Finally, the sheer scale of the policy problems facing governments and the capacity constraints on the civil service are likely to lead to continuing demand for the analytical and advice capabilities provided by universities. That opportunity for influence is to be welcomed, but also raises vital questions, not least how universities can seek to uphold their independence and neutrality while continuing to 'speak truth to power'.
Dr Patrick Diamond
Patrick Diamond is Associate Professor of Public Policy at Queen Mary, University of London and former Head of Policy Planning in the No.10 Policy Directorate. His most recent book is Governing Britain: Power, Politics and the State (IB Tauris, 2017).
---
1 https://www.chathamhouse.org/publication/ia/rediscovering-sense-purpose-challenge-western-think-tanks
Tags
Channels

Business and Industry

Groups

Migrate — UWA Public Policy Institute