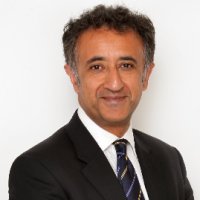 Wednesday, 19 June 2019
The warming climate for University Policy Institutes
- Shamit Saggar
---
Fifteen years ago universities felt themselves pushed into the shadows of a network of agile thinktanks when it came to influencing public policy. The latter were not only swift but they also brought much-needed skills and know-how to the 'game' of moulding big picture policy thinking and small picture policy detail. If you were a smart and ambitious younger academic with something to say about and to policymaking, everything pointed to you acting on your own and bypassing the cultural snobbery and insecurity of the academy. Learned and respected scholars all too often valued as little policy engagement as possible. Trust me in describing this picture.
The result was the Academic Sole Trader (AST), cut off from institutional support, encouragement and incentives – and yet, ironically, often valued in policy circles.
Among thinktanks the AST would have found a warm reception. Left-leaning, research-oriented thinktanks such as IPPR and Policy Network held a firm hold on ministerial thinking and access from the mid-1990s through to the late 2000s. Their successes spawned from the early 2000s several well-tuned imitations on the conservative side of the divide such a Policy Exchange and the Centre for Social Justice. These have been fertile territories in which ASTs have flourished, not just in contributing the policy debate but also in getting their hands dirty in policy formulation within government.
In the past decade the picture has changed a lot, and in favour of a bigger role for university policy institutes (UPIs). Many have proliferated in response, universities themselves prioritising their civic and service missions and the impacts of impact-oriented research funding schemes. Some of these UPIs in the United Kingdom are debated in UWA PPI blogs appearing with this piece. If we accept that UPIs are primed to achieve, it is fair that we consider what they must do and how. Four important challenges sit at the heart of their collective agenda both in Australia and the UK.
First, UPIs should grasp what it means to be at the centre of both democratic legitimacy and evidential legitimacy. Some thinktanks have occasionally expanded their missions into the blurry world of advocacy and lobbying. That tendency has meant the once-strong appeal of evidence-based thinktanks has been diluted. Moreover, the evidence base they have touted has in come for heavy scrutiny , in part around how evidence is positioned and branded and also in terms of formal sponsors and implicit backers. Meanwhile, UPIs are perfectly positioned to mobilise robust evidence independently, adding weight to their claim of doing so without fear or favour. In an age where voters have grown tired of exaggerated claims and spin, straight-talking evidence is appealing. The contrast is fairly sharp.
The takeaway is that UPIs each carry a responsibility to keep close to the known facts and, equally important, say when research is inconclusive and/or there are gaps in knowledge. This is to be a critical friend to policymakers and not to be an extension of government .
Secondly, UPIs should beware of fads and fashions in policymaking . Governments, businesses and non-profits as institutional creatures comes with their own preferences and prejudices. That means that bias is everywhere, and is especially likely to creep into policy engagement discussions with academics that seek the newest idea or latest approach. The behavioural science wave is an illustration. Many useful policy innovations have been developed and adopted through this approach, and this tilt on the demand side has undoubtedly led to greater efficiencies and better outcomes. But it is no secret that nudge has found favour among ministers who have been reluctant to use legislative or executive action.
The implication is that UPIs should while gestating novel ideas and approaches, for sure, they should equally remind governments that firm choices remain about the use of political capital. Politics is about trade-offs, some of them hard – and policy is a subset of politics .
Thirdly, UPIs should take seriously their obligation to run real policy experiments . This means going beyond just showcasing the most incisive or rigorous research but rather thinking forcefully about the ways in which evidence can drive actual testable propositions. By doing so, UPIs' partners in government benefit from real-life, informed choices about 'what-should-be-done' questions. A good example of this is the research on immigrant settlement and integration in developed western societies. Should government invest in 'what works' in different countries? To do so makes sense if the context lends itself to successful policy borrowing. But, equally, UPIs should be pointing out where the context does not work – which means they have a role in guarding against naïve policy transplantation.
A lot depends on a) where governments want to place most responsibility (immigrants or natives?), b) how they want to position policy (is it about school places or is it about unfamiliar newcomers?), and c) whether there is room for gradual improvement as against quick results (has something completely failed or are we building on existing policy?) The upshot is that evidence itself does not drive choices about policy.
Finally, UPIs should be thinking of co-investing in evidence-based public policy . It is good that they are funded and backed by their universities (some more than others), and it is encouraging that several have developed strong working relations with governments. But that is still short of creating new institutional arrangements to ensure that research evidence remains valued. A timely development has been the increasing degree to which policymaking itself is opening up: policy design and formulation that is co-sponsored by government and the academy. This kind of joint venture is commonplace beyond the university-government policy nexus and often works because it creates new ways of aligning institutional interests.
The inference is that UPIs should be telling governments what they should be worried about. They should follow this with what we know about those things and the range of measures that could be used to address those things. This is not best done from a distance. It is far better to create streamlined mechanisms that bind institutions (universities and governments) together to have those conversations .
The AST who set up shop 20 years ago today sits in a much warmer climate thanks to UPIs. That is encouraging in itself. To succeed further, he or she should be aiming to knit together institutionally the collective intelligence and creativity of the academy with the practical know-how and responsibility of government.
Tags
Channels

Business and Industry

Groups

UWA Public Policy Institute