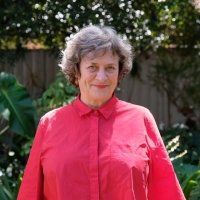 Monday, 17 June 2019
University press publishing is an unusual beast these days and very different to its twentieth century model. But universities have changed, too.

Book publishing on a broader scale is a complex business. At a time when library books, public and private, are relegated to landfill, and information once locked away is available to everyone in a matter of seconds, what is the future for books and reading?

In this talk, Terri-ann White will discuss UWA Publishing as part of a discussion with people who revere books and knowledge so strongly they are prepared to come out on a winter's night to a library to hear someone talk about books.

Professor Terri-ann White has been Director of UWA Publishing since 2006. She started her working life after tertiary studies as a bookseller, opening a highly curated bookshop, The Arcane Bookshop, at age 23 in Perth. (No books on sport, self-help, and no travel guides, but plenty of poetry, literary fiction and feminist theory.) Terri-ann has worked around books and ideas ever since.

When: Tuesday, 9th July 2019

Doors open 7:00pm - Talk commences at 7:30pm

Cost: $5 donation (Free for Friends of the Library Members)

Venue: UWA - Reid Library Ground Floor, Hemsley Suite

RSVP:
Kathryn Maingard – [email protected] or 08 6488 2356
https://www.eventbrite.com.au/e/uwa-publishing-by-professor-terri-ann-wh...

Special Collections – special viewing for members
The UWA Publishing Collection held in Special Collections contains a copy of titles published, (editions, hardback and paperback) by the UWA Press now known as UWA Publishing.
Special Collections will be open on Tuesday 9th July 6.30 pm – 7.15pm for members to view a selection of publications from the UWA Publishing Collection.

Future Events
13th August Prof Peter Veth, Director Oceans Institute will discuss "The Atlantis of the North: unique records from 'drowned landscapes' off Northern Australia".

"Translating a classic French novel: the problems posed by Emile Zola's The Dream" by Dr Paul Gibbard, Lecturer European Languages and Studies is the topic for the 10th September talk.

October 8th is a special event, the presentation of the Clérambault 1710 edition from David Tunley to the Special Collections, with a performance of the work by the Conservatorium of Music Irwin Street Collective.  The venue will be the Eileen Joyce Studio Conservatorium of Music.

Our final speaker for the year is Jill Benn, University Librarian and her presentation is "Library Place for Learning Space: Reflections in the Changing Nature of the Academic Library". The Friends of the Library Christmas Party will be held on the same night as the 12th November talk.
Media references
University Library +61 8 6488 7425
Tags
Groups

University Library