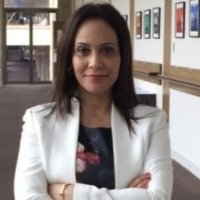 Friday, 7 June 2019
Radicalisation in contemporary Tunisia has emerged as an important flashpoint, spilling out of the Arab Spring. The impacts have been felt across the Middle East and Europe, and most notably the rise of ISIS. Leila Ben Mcharek looks here at the radicalisation of Tunisian youth and the way in which the energy of the original revolution became diverted towards jihadist militancy. The example contains important lessons about the spread of extremism through deliberate and non-deliberate forces. Shamit Saggar
---
The Advent of Political Islam and the Rise of Radicalism
- Leila Ben Mcharek
Tunisia, the country where the Arab Spring started, succeeded its transition to democracy despite the scale of the financial and economic difficulties, and at the same time has become a breeding ground for jihadists. The country emerged from the storms of the January 2011 revolution as a successful democracy – with the drafting of a new constitution and organising fair elections – and was expected to be a beacon of secularism in the Arab world. However it became in a short period the world's single biggest exporter of jihadists joining extremist groups in Syria, Iraq and Libya, mainly the group 'Islamic State'. According to the UN, more than 5,000 Tunisians, including women, have joined extremist groups abroad in 2015; and according to Tunisian official figures, as of April 2015, 12,490 Tunisians tried to leave the country in order to join a jihadist organisation abroad but were intercepted.
The success of jihadist recruitment campaigns in the country has sparked many questions. New evidence from Tunisia shows that, while the development of violent radicalisation in the aftermath of the 2011 revolution is due to a number of interacting individual and collective factors, one specific factor appears to have particularly favoured the progress of Islamic militancy among Tunisian youth. Tunisian Islamists of all trends – sharing the same objective of building the Islamist project – encouraged radicalisation and diverted the revolution towards militant jihadism. In particular, the policy of the new governing coalition (2011–2013) led by Islamist Ennahda – also known as the Troika government – towards jihadists created a favourable environment for the spread of extremism. Ennahda's strategy was not to confront jihadists as it thought it would be able to absorb them and keep them away from extremism. As a result the Troika government gave to Salafists, including jihadi-Salafists, total freedom to organiwse and proselytise. The Troika government's role was confirmed by former US ambassador to Tunisia, Jacob Walles, who said the government of 2011–2013 initially tolerated jihadist activities by allowing Ansar al Sharia and other radical groups to organise in the open and send fighters to Syria. Predication activities by thousands of Islamist associations were not subjected to any control, financial or other, and several of them prepared the ground for the recruitment of extremists. A Tunisian report established that about 5000 associations operating as charities were in reality controlled by jihadi-Salafists and 150 associations were directly involved in the financing of terrorism.
As a consequence, the idea of jihadism has been spreading across the country through networks of radical preachers and self-declared imams through various dawa, or predication,- events organised by associations. Their main message was about implementing sharia inside the country and waging jihad against the enemies of Islam elsewhere. What's more, a powerful recruitment network had the opportunity to develop. The main jihadi-Salafist organisation, Ansar al Sharia, operating as a charity from April 2011, was able to set up networks organising trips of jihadists to areas of conflict abroad, and mainly to Syria, smuggle weapons from Libya, and set up training camps for recruits in the mountains close to the Algerian border.
The Tunisian post Arab Spring experience illustrates the importance of the role played by the jihadi-Salafist ideology, facilitated through spaces of socialisation, in the radicalisation process. When a government, either willingly or inadvertently, gives total freedom to extremist groups to spread their ideology within online and mainly offline youth socialisation spaces, the effects can be catastrophic. Extremist preachers and self-declared imams have thus the possibility to sideline local traditional imams and become prominent players, imposing their authority and influence among scores of youth, both male and female.
Dr Leila Ben Mcharek
Dr Leila Ben Mcharek completed her PhD within the discipline of Applied Social Sciences at the Sorbonne-Nouvelle University – Paris 3 (France). Her field of study is interdisciplinary, and draws on political science, computational linguistics, and communication studies.
Her research is currently focused on developments in North Africa, especially Tunisia, and on jihadism in North Africa, including women jihadism. As a research fellow within the Centre for Muslim States and Societies at UWA, she has worked on the draft of a co-authored book on female radicalization in post Arab Spring Tunisia. She also consulted to a United Nations body.
Since 2000, Leila has lectured and tutored in universities in North Africa and Australia in disciplines including Cultural Studies, Political Science and Anglophone Studies. As a recipient of the Fulbright Fellowship, she was a Public Policy Scholar at the Woodrow Wilson International Center for Scholars (Washington DC). She has also held positions in a diplomatic mission (the British Embassy in Tunis) and in a United Nations agency (Office of the UN High Commissioner for Human Rights - OHCHR), focusing on political and human rights analysis, tactical projects planning and capacity building activities implementation.
Tags
Channels

International

Groups

UWA Public Policy Institute