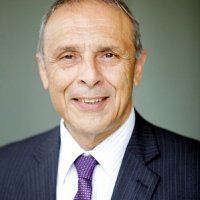 Friday, 7 June 2019
Australia's approach to countering violent extremism has developed considerably in recent years and an important pivot has been a fresh emphasis placed on how communities can support prevention. Hass Dellal discusses the key issues underpinning current thinking and practice, and calls for an independent policy think-tank to lead future work and galvanise a more evidence-based approach. Shamit Saggar
---
Australia's responses to the radicalisation of immigrant youth
- B. Hass Dellal
The Australian Multicultural Foundation (AMF) has been engaged in research and program development designed to increase understanding of radicalisation of youth and to develop pathways to reinforce social cohesion.
Developing programs to prevent individuals transitioning from radicalisation to violent extremism is a current priority for governments globally, including Australia. The commitment to continue to build community resilience and cohesion by pursing policies of prevention remains a focal outcome in the Australian strategy in relation to countering violent extremism (CVE). There have been effective prevention programs conducted throughout Australia in recent times. A stocktake of prevention programs commissioned by the Victorian government in 2016 confirmed that 'top down' initiatives from government are less likely to have impact than 'bottom up' or grassroots initiatives that involve the participation of communities that are best placed to identify and support at risk individuals.
Radicalisation to violent extremism is a complex process that takes different trajectories reflecting the unique circumstances of each individual. There is, to date, no universal profile that lists specific circumstances or characteristics of who will be radicalised. Nor is the pathway to radicalisation linear or straightforward. Multiple factors including political, economic, social, historical, family and psychological must be considered when exploring any occurrence of radicalisation. Building resilience to radicalisation and violent extremism is critical to breaking the powerful hold that extremist groups have, particularly on young males and females.
In response to this need, in 2013 the AMF initiated and delivered a Community Awareness Training program to the community. The Behavioural Indicators Model developed by Monash's University Global Terrorism Research Centre using information from historical and current case studies, existing theories and from those who have experienced radicalisation first hand has been adapted for two uses – first it is used in the national frontline policing training program; and second, the model has been adapted for community use and forms the basis of AMF's Community Awareness Training Manual: Building Resilience in the Community
The model is not specific to any one particular national, political, religious or ideological group. The key purpose of the model is to identify changing behaviours and increasing intensities of the behaviours which can indicate that a person may be at risk of radicalisation.
Recent research and community feedback have indicated a growing need to continue the education process of developing awareness of radicalisation to violent extremism within local communities. Communities have a lack of information on the processes leading to violent extremism and little knowledge on strategies to counter this phenomenon. To engage local communities and the general public in proactive and positive ways requires concerted and ongoing education programs that offer meaningful and practical information to audiences across Australia.
What are the lessons learned to inform policy? The most significant policy change to date has been the pivot to enhancing the role of communities in participating in early prevention strategies. Contrary to prior articulations of CVE policy and programs, community resilience should not be used to create databases or conduct surveillance. To do so would be counterintuitive to the overall objectives of CVE, as institutions risk creating distrust rather than collaboration. It has instead been found to be more useful for governments to engage communities as equal stakeholders in CVE efforts.
A mechanism for prevention requires the creation of a more neutral space to promote CVE programs, one that is distanced from the security and police agencies and one that does not place undue burdens (and blame) on the broader Islamic community.
The CVE mission concerns all Australians, so non-government actors should construct a more self-aware civil society mechanism that is seen as neutral. Since there is a continuing and high level need for up-to-date and timely research delivered in a policy relevant way, there is a case for the creation of a new NGO or policy think-tank in the US or UK mould that is linked to top-level academic researchers.
Dr Bulent (Hass) Dellal AO
Dr Bulent (Hass) Dellal AO is the Executive Director of the Australian Multicultural Foundation, an organisation established in 1989 to promote a strong commitment to Australia as one people drawn from many cultures.
He has over 30 years of experience in multicultural affairs and serves on a number of committees and boards. Internationally, he co-founded and established the European Multicultural Foundation. He also introduced the biannual Diversity Matters Conferences for Commonwealth nations and has promoted the Australian multicultural experience internationally on many occasions.
He was awarded the Medal of the Order of Australia in the General Division for services to Multicultural Organisations, the Arts, and the Community on the Queen's Birthday Honours List 1997, and awarded the Centenary of Federation Medal in 2003. He was conferred with an Honorary Doctorate in Social Sciences by RMIT University on the 13 December 2006. In 2015, he was appointed an Officer of the Order of Australia for distinguished service to the multicultural community through leadership and advisory roles, to the advancement of inclusiveness and social harmony, to youth, and to the broadcast media.
Tags
Channels

International

Groups

UWA Public Policy Institute