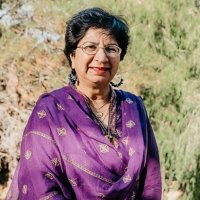 Friday, 7 June 2019
Introduction
Samina Yasmeen (UWA Centre for Muslim States and Societies) and
Shamit Saggar (UWA Public Policy Institute)
---
The recent Christchurch and Sri Lankan attacks, coming in the wake of the predicted demise of ISIS, have drawn attention to parallel trends in radicalisation around the world. If the Christchurch attacks indicate the risk of white supremacists, Sri Lankan attacks revalidate the continuing relevance of jihadist narratives, and the regional and international linkages that facilitate and promote such narratives with negative consequences for communal harmony and state and global stability.
Against the background of these events, the Centre for Muslim States and Societies (CMSS-UWA), in collaboration with UWA Public Policy Institute and Australian Institute for International Affairs (AIIA-WA), organised a one-day symposium to explore radicalisation, counter-radicalisation and de-radicalisation. A key aim was to explore the volatile dynamics of both Islamist-inspired and far-right extremism, so as to draw out evidence for parallels where these exist.
Drawing upon national and international expertise, the symposium highlighted the symbiotic relationship between socioeconomic and political structures on the one hand and narratives on the other. Structures, whether they are defined and shaped by exclusion, a sense of grievance, minoritisation of faith, or even 'liberating the faith' as in Tunisia, act as facilitators and create the necessary milieu for radicalisation. These structures interact symbiotically with globally disseminated narratives (both online and through face-to-face contacts) that promote agentic activism centred on religious and racial identities. If Salafis use them to promote their jihadi projects, while competing with each other, ultra-right white supremacists benefit from emerging national and global linkages to pursue racial and narrowly defined nationalist agendas.
Australia, like other countries, has been shaped by the symbiotic relationship between structures and narratives. The country faces challenges posed by radicalisation of both religious and racial hues. Addressing these twin threats, which have ushered the world into what could be dubbed as a 'Third Wave of Terrorism' in the new millennium, requires a collaborative approach that builds on regional and global lessons learned from counter-radicalisation and de-radicalisation efforts over the past two decades. For example, Hass Dellal of the Australian Multicultural Foundation has shown how collaborative learning can build resilience at community level and promote harmony at the national and global levels.
Collaborative approaches on radicalisation will be particularly significant for shaping Australian responses to the issue of returning foreign fighters from Iraq and Syria. Alongside other Western liberal democracies, Australia faces the burning question of how to deal with women and children of foreign fighters who left their countries to join the so-called ISIS Caliphate. There remain serious radicalisation risks by allowing these women and children to languish in refugee camps, so it is both pragmatic and astute to ensure that they are brought back and de-radicalised with appropriate safeguards to ensure national and global security.
The urgency of a strategic approach to deal with the extremist white supremacist agendas cannot be overstated. The Christchurch attack raises probing questions about the appetite for confrontation and violence, but less is known about the prevalence and persistence of such extremism. Other Western liberal states contain influential voices that are proudly claiming and portraying their identity as 'illiberal democracies'. What and how might Australia learn from this is unclear. The insights here suggest that multiple approaches that could be useful in addressing far-right radicalisation.
The five short pieces by (Dr B Hass Dellal AO, Dr Leila Ben Mcharek, Professor Michele Grossman, Raafia Raees Khan, and Dr Rizwana Begum) presented here summarise the symposium's focus on informing policy-relevant solutions to counter diverse manifestations of radicalisation.
Tags
Channels

International

Groups

UWA Public Policy Institute