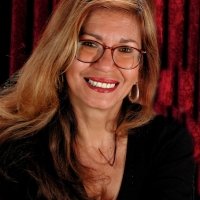 Wednesday, 5 June 2019
A research program led by The University of Western Australia has received $5 million to improve the delivery of mental health services for Australia's Indigenous population.

The funding is part of the Federal Government's Medical Research Future Fund ( MRFF ) Million Minds Mission and follows calls for a new approach to Indigenous mental health services that foster and promote cultural values and strengths as well as empowering those who use the services.

The researchers will work with Indigenous service users to develop clinically and culturally capable Indigenous mental health service models and establish how they can best work within families and communities. They will also look at how services can better prevent mental health difficulties and suicide and consider cultural healers' work with service users.

Lead researcher Professor Pat Dudgeon, from the UWA Poche Centre and School of Indigenous Studies, said the project would play a vital role in improving Indigenous wellbeing and suicide prevention across Australia.

"The program will involve researchers from many different parts of the University, providing a multidisciplinary approach to solving some of our country's 'wicked' problems," Professor Dudgeon said.

"The program will test models in 'real world' mental health service settings which will then be developed for primary mental health and specialist services, both for Indigenous and mainstream users.

"The models will feature integrated mental health, alcohol and drug, suicide prevention and social and emotional wellbeing services and enhanced workforce capabilities to meet complex needs."

The multidisciplinary research team will be led by senior Indigenous researchers and include partnerships with Indigenous-specific and other mental health service providers.
Media references
Jan Burrows (UWA School of Indigenous Studies)                       6488 3743
David Stacey (UWA Media Manager)                                     08 6488 3229 / 0432 637 716
Tags
Channels

Media Statements — Regional — Research — University News

Groups

Faculty of Health and Medical Sciences — Poche — School of Indigenous Studies