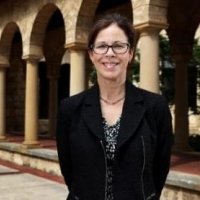 Friday, 17 May 2019
This article was published in the Australian on Wednesday 15 May 2019.
Nearly all Chinese international students find a job within a year of returning to their home country, according to a new survey of more than 13,000 graduates who have studied in Australia, the US and Britain.
The survey by UniCareer, a Chinese e-learning career development platform, found that more than 80 per cent of returning graduates were employed after six months, and 93 per cent were hired within a year.
A significant proportion — 29 per cent — had a job within a month of returning home.
The survey, titled Report on the Employability Survey of Chinese Returnees 2019, also questioned Chinese employers about international graduates, finding that 70 per cent attached "great importance" to recruiting graduates returning from overseas.
It also revealed that Chinese companies placed high value on their overseas-trained graduates having had work experience, with 80 per cent of them saying they preferred to hire graduates who had undertaken at least two internships.
The survey also revealed that many Chinese companies had limited knowledge of overseas universities, which caused some difficulties.
News of the survey comes as leaders of the Group of Eight universities visit China this week to meet government officials and major employers at a business employability roundtable in Shanghai.
Graduate employment outcomes in China are of key importance to the Go8 universities, which enrolled nearly two-thirds of the Chinese higher education students who were studying in Australia last year.
Go8 chairwoman Dawn Freshwater said the figures in the survey demonstrated the commitment of the universities in the grouping to see their students placed into jobs.
She said that the survey showed work experience was becoming ever more important for graduates.
"It's one of the things that the Group of Eight (universities) are emphasising for all students," she said.
Tags
Channels

Media Statements — University News