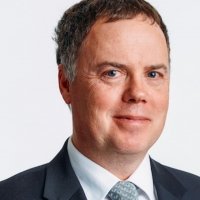 Wednesday, 15 May 2019
The common mantra of research-led universities today is twofold: that they are here to advance the frontiers of knowledge and here to serve society. The latter is laudable, for sure, and speaks to a key rationale behind the UWA Public Policy Institute. But what is standing in the way of the best minds working successfully with government, commerce and non-profit organisations? Michael Schaper, a former Australian national regulatory tsar, reflects on the obstacles and suggests that we are headed in the right direction. Shamit Saggar
---
If you think Canberra's a bubble…
Earlier this month I had the opportunity to speak to a large gathering of UWA researchers, postgraduate students and professional staff about an issue that can be crucial to public policy in this country, but is often overlooked.
It's the policy and research gap that often exists between government, academia and the broader community.
Compared to many other advanced economies, Australia seems particularly poor at translating academic research into practical policy on the ground. The academic workforce often finds it difficult to engage with, and truly understand, the needs of the public sector. And, for their part, many of our public administrators and decision makers would prefer to turn to private sector consultants or 'think tanks' for advice, rather than universities.
Yet it shouldn't be this way. After all, good theory, policy, laws, administration and regulation are frequently derived from vigorous research.
And on paper, there's no reason why the two sectors shouldn't be close. Researchers can offer governments many valuable resources, such as the ability to summarise/explain the existing body of knowledge in a field, and their research can often help extend the boundaries of knowledge. There's also the generation of new policy options, and the capacity to conduct independent evaluation and analysis of current policy programs. That should all add up to better decision making, more rigorous external validation, and good evidence-based policy.
There are also plenty of good reasons for academics to cooperate: governments can bring them a high degree of public recognition, research funding and publication opportunities, for example.
So what's getting in the way?
The first issue is that many academics don't have first-hand experience of what it's like to operate in the policy environment in the public sector. The public sector is its own beast, with its own way of doing things. It has rules and procedures, informal cultures and expectations that outsiders often don't know about.
It's also a very complex beast. There are local, state and federal tiers of government, many with overlapping departments and policy interests. At the federal and state levels, there are not only departments of state (which often develop policy and deliver programs), but also statutorily independent agencies over which ministers have no direct control. Then there are the cohort of government trading enterprises, and more than a thousand different advisory bodies, committees and panels across the land … you get the picture.
Governments also work to different schedules than universities. Whereas academics might be comfortable with a research project spread out over the life of a PhD candidature, most public sector agencies need information in weeks or months, not years. They also have a different approach to the use of private data, and can be reluctant to permit publication of results that may be highly sensitive or politically charged.
Finally, scholars also need to understand that the best relationships are ones that are built on a long-term basis. Many researchers are used to dealing with third party organisations in a purely transactional manner: here's my research project, here's my argument as to why it's worth doing, so please fund it. Funding applications to bodies such as the Australian Research Council usually work in this manner, as do many of the other funding bodies which can make or break a conventional academic career. In contrast, governments prefer to deal with people they know and trust, especially when dealing with more contentious policy areas.
And they're looking for universities to help them solve their policy problems and answer their questions, not what a researcher thinks is most important. That involves adopting a different, more customer-focused mindset – thinking about what the customer (government) wants, understanding their needs, and then showing how you can assist them.
All of that takes time. Institutions like UWA have made some strong positive steps by appointing prominent ministers and premiers, such as Stephen Smith and Carmen Lawrence, to their ranks. And public policy institutes now exist to provide an institutional base for bridging the gaps. The challenge now is to keep building on these steps.
After all, in a perfect world, there's nothing as practical as a good theory.
Dr Michael Schaper
For 10 years, Dr Michael Schaper was the full-time Deputy Chairman of the national regulator, the Australian Competition and Consumer Commission. He previously held statutory roles in the public sector as ACT Small Business Commissioner, as well as an adviser to several state and federal ministers and shadow ministers. He currently sits on a number of public sector advisory committees, and is an Honorary Research Fellow with the UWA Business School. He is the co-author of several books, including Governments, SMEs and Entrepreneurship Development: Policy, Practices and Challenges (2016).
Tags
Channels

Research

Groups

UWA Public Policy Institute