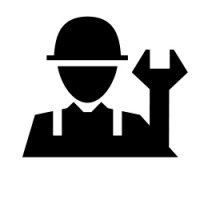 Friday, 10 May 2019
What will be affected: Electrical power supply to Crawley Campus (full site power outage)
Where: Crawley Campus – all areas
Why: Western Power Critical HV Maintenance and to increase electrical supply redundancy in Ring D. This planned power outage is unavoidable and the University is providing advanced notice to all campus users
What may be experienced: Power loss to the ring as per the below schedule. Where an on-site generator is connected only essential power will be supplied.
When: Commencing Friday 21 June 2019, 0030hrs – 0500hrs (12.30am to 5am)
MAP: Check the Crawley campus map to determine ring/ building location
Further Information
Uninterrupted power will not be provided via generator or other means except where a existing UPS and generator already provide back up support within the building (Bayliss, Physics, IOMRC & KJM)
The time and date has been selected to minimise disruption due to low volume of occupancy (non-teaching period) and reduced heating and cooling requirements.
We recommend you:
Turn off all electrical equipment/instruments etc. where there is a risk of damage to devices, activities etc. from power loss for the duration,
Relocate activity to an alternate site (off the Crawley campus),
Reschedule/delay your activities for an alternate date/time,
Arrange for testing or checks to IT device/system or other specialised faculty equipment/device as required once power is restored.
If you would like to receive an SMS advising the progress of the works, provide your name, mobile number and building number to your Campus Services Officer. The alerts will be issued to inform:
When the outage is about to commence (10min warning)
When the works have been fully completed
If there is a delay and what action is being taken
Please contact your Campus Services Officer or Uni. IT Helpdesk should you have any concerns:
Tags
Groups

Campus Management