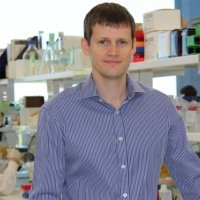 Thursday, 9 May 2019
The University of Western Australia (UWA) is pleased to announce the appointment of Professor Kevin Pfleger as Director of the newly established WA Life Sciences Innovation Hub.

The mission of the Life Sciences Innovation Hub is to help grow Western Australia's burgeoning life sciences sector.

As Director, Professor Pfleger will work to bring together researchers, government and industry partners across the State, connecting outwards nationally and internationally, to facilitate biomedical innovation and generate new business and investment opportunities for Western Australia in biotechnology, medicine and health.

He will also work closely with MTPConnect's WA Hub. As the national growth centre for the medical technology, biotechnology and pharmaceuticals sector, MTPConnect's WA activities help link the State into major national and international initiatives and are supported by the WA Government through the Department of Jobs, Tourism, Science and Innovation's New Industries Fund and UWA.

Professor Pfleger has 20 years' experience at the cutting edge of biomedical research, training at Cambridge and Edinburgh Universities.

He has held three nationally-competitive research fellowships and won multiple awards for his research in both endocrinology and pharmacology, as well as leadership, innovation and community engagement.

Professor Pfleger has first-hand experience of early stage biomedical innovation in Australia through the development of UWA spin-out company Dimerix Limited, based on innovations he co-invented.

He has also been instrumental in supporting the sector nationally, most notably as Chair of the MTPConnect-supported Accelerating Australia consortium and as Chair of the Scientific Advisory Committee of the Australasian Society of Clinical and Experimental Pharmacologists and Toxicologists.
Media references
Professor Kevin Pfleger (Director, WA Life Sciences Innovation Hub)                   0434 851 942
Simone Hewett (UWA Media & PR Adviser)                                                       08 6488 7975
Tags
Channels

Appointments — Business and Industry — Media Statements — Research — University News

Groups

Faculty of Health and Medical Sciences