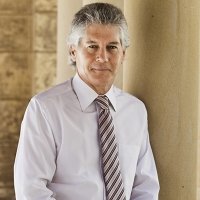 Tuesday, 7 May 2019
Leading experts will discuss radicalisation and its causes and how Australia and other countries are responding to it at a one-day symposium to be held at The University of Western Australia this Friday 10 May.

Co-hosted by the UWA's Centre for Muslim States and Societies and Public Policy Institute and the Australian Institute of International Affairs, the symposium will also examine the emerging issues or responding to returning foreign fighters and their families exposed to terrorism following the fall of ISIS.

Former federal foreign minister Professor Stephen Smith, Advisory Board chair of UWA's Public Policy Institute, will open the symposium and Professor Shamit Saggar will give the keynote address.

Other speakers include Professor Samina Yasmeen, Director of UWA's Centre for Muslim States and Societies; Dr Hass Dellal, Executive Director of the Australian Multicultural Foundation; Professor Raymond Taras, from The Australian National University; and Professor Michele Grossman from Deakin University.
WHO:             Academics and policy experts from universities and community organisations
WHAT:          Radicalisation, De-radicalisation and Counter-radicalisation
WHEN:          Friday 10 May, 2019, 8.40am – 5pm
WHERE:        Economics and Commerce Conference Room, Old Economics Building, UWA
TICKETS:      Via Eventbrite and include morning tea, lunch and afternoon tea.
Media references
Dr Azim Zahir (UWA Centre for Muslim States and Societies)                         0417 800 303
Simone Hewett (UWA Media and PR Adviser)                                                 (08) 6488 7975
Tags
Channels

Events — Media Statements — University News

Groups

Centre for Muslim States and Societies — Faculty of Arts, Business, Law and Education — School of Social Science