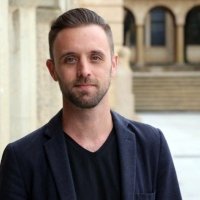 Wednesday, 17 April 2019
As Australia heads to the polls next month, we begin to look at key issues voters will consider. Here, Glenn Savage (UWA) argues that while the main parties emphasise quality and standards, their means of doing so (in terms of funding, autonomy, curriculum and leadership) vary considerably. Shamit Saggar
---
Schooling policy and the federal election: how do the major parties stack up?*
As the classic saying goes, everyone cares about schools because nearly all of us have been to one. Many of us also have children or even grandchildren in one.
Schooling policy strikes a powerful chord with voters because we know schools play a central role in determining who we are able to become : citizens of our nation and planet, participants in local and global economies, and individuals in families and communities.
Long gone are the days when a federal election had little bearing on what happens in schools.
While schooling policy remains a state responsibility in the Australian federation, the past few decades have seen a dramatic increase in federal involvement in schools, especially in the core areas of curriculum, funding, teaching, assessment and reporting.
There are few areas of schooling policy that remain untouched by federal political agendas and policy initiatives, with both major parties spruiking education reform credentials.
As we approach the May election, it is important to pause and reflect on where the two major parties stand on schooling policy and what might divide them.
The Coalition's approach to schooling policy
Since the 2016 election, the Coalition's approach to schooling policy has primarily focused on its Quality Schools agenda. This centres on increased funding (A$307.7 billion in total school recurrent funding from 2018 to 2029). It also attempts to steer national reform in areas such as teaching, curriculum, assessment and the use of evidence.
The government's policies are strongly informed by the 2018 Review to Achieve Educational Excellence in Australian Schools (aka Gonski 2.0), which examined how record levels of federal funding could be better tied to evidence-based practices.
The review's recommendations are central to the National School Reform Agreement . This ties federal funding from 2019 to 2023 to a number of new national reform initiatives , which include:
changes to the Australian curriculum through the development of "learning progressions" , which describe the common development pathway along which students typically progress in their learning, regardless of age or year level
developing an online assessment tool to help teachers monitor student progress
reforms to improve the consistency and sharing of data
a review of senior secondary pathways to work, further education and training
establishing a national evidence institute to undertake research on 'what works' to improve schooling outcomes
developing a national strategy to support teacher workforce planning
While the Coalition sees the agreement as heralding a positive new reform era , deals done with states to get it over the line are far from ideal , especially in the fraught area of school funding.
The agreement ensures , for example, that by 2023, private schools will receive 100 per cent of the recommended amount under the Schooling Resource Standard (SRS) funding model, whereas most government schools will be stuck at 95 per cent.
State governments share a great deal of the blame. But it's not a good look for a federal government keen on promoting a commitment to needs-based funding .
What about Labor?
A Labor government would change some elements of the national reform conversation; but the extent to which it would radically shift the current trajectory is debatable.
Labor has promised further school funding increases and flagged other reforms such as universal access to early childhood education for three- and four-year-olds, tougher requirements for entry into teaching degrees, and the creation of a National Principals' Academy to provide leadership training.
But Labor also shares a great deal in common with the Coalition.
Both preference a strong federal role in schooling. Both support (at least in theory) the principles of the SRS, and there is significant alignment between parties when it comes to reforms in the National School Reform Agreement.
Labor has also been promoting the idea of a national evidence institute for some time and many reforms in the school reform agreement build directly on those established by Labor as part of its "education revolution" agenda from 2007 to 2013.
While the parties will draw dividing lines to make a choice between them look stark, they have more in common than they would like to admit.
Dr Glenn C. Savage, Senior Lecturer in Education Policy and Sociology
Glenn C. Savage is a Senior Lecturer in Education Policy and Sociology at the University of Western Australia. His current research examines the development of national schooling reforms and how policies in federal systems are mediated by transnational flows of policy ideas and practices.
He currently holds an Australian Research Council 'Discovery Early Career Researcher Award' (DECRA) titled 'National schooling reform and the reshaping of Australian federalism' (2016–2019).
---
* This is an abridged version of a longer piece in The Conversation .
Tags
Channels

Business and Industry — Teaching and Learning

Groups

UWA Public Policy Institute