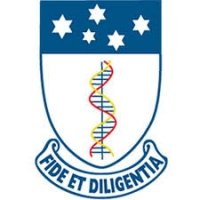 Friday, 12 April 2019
The Faculty of Health and Medical Sciences is proud to announce that the University's unique Master of Clinical Pathology (MCP) program has received full and unconditional professional accreditation. This is the first such postgraduate program to be accredited from a Go8 University, the only one in WA and the only one with an accredited research stream.
Accreditation was awarded by the Australian Institute of Medical Scientists (AIMS) and followed a two-day, in-depth site visit by the AIMS accreditation panel of the School of Biomedical Sciences' facilities, staff and MCP students.
AIMS is the peak professional body representing medical scientists in Australia in all disciplines of medical laboratory science. AIMS accredits university training programs in laboratory science or laboratory medicine. In contrast to UWA's postgraduate program, the majority of these courses are undergraduate degrees. Medical Laboratory Scientists apply their scientific and methodological knowledge and expertise in the conduct and interpretation of clinical laboratory tests in order to assist clinicians in the diagnosis, treatment and prevention of human disease. They also undertake the development, validation and introduction of new tests and methodologies.
Accreditation by AIMS is a requirement for employment as a Medical Laboratory Scientist in most laboratories in Australia. The UWA AIMS-accredited postgraduate degree allows students to use their undergraduate training as a platform for advanced learning in the medical laboratory disciplines and to develop an understanding of the elements of professional practice and service delivery necessary for professional accreditation.
UWA has a long and proud history of teaching Pathology and Laboratory Medicine to both science and medical students. Indeed, Pathology and the associated sciences have had a close relationship with the UWA Medical School, the Department of Health WA and the provision of diagnostic services in WA for over 60 years.
Having commenced in 2015, the MCP course is now in its fifth year of operation. The course has previously enrolled four cohorts of around 20 students each, graduating the first cohort in 2016. The majority of MCP graduates have gone on to have careers in the diagnostic/clinical sector within six months of graduating, the exceptions being those who have gone on to further study, taken research positions, or taken a position in the commercial (biotech supply) sector. Approximately 15% of all students have undertaken research projects either within or directly following the MCP course, and of those, three students are set to commence PhD programs in clinical research in 2018/2019.
Thank you to the academic leads who worked tirelessness in setting up the Master of Clinical Pathology course – Dr Clayton Fragall, Associate Professor Matthew Linden, Dr Chris Bundell, Dr Narelle Hadlow, Ms Liz Byrnes, Dr Chris Cruickshank, Dr Nathan Harvey, Associate Professor Lloyd D'Orsogna, Dr Sonia Fernandez, Associate Professor Kym Mina, and Professor Tim Inglis, along with the 100+ other staff, adjuncts and industry professionals who have contributed to its delivery so far.
Media references
Asst/Prof Clayton Fragall , Master of Clinical Pathology Course Coordinator: +61 8 6457 2076
Tags
Groups

Faculty of Health and Medical Sciences