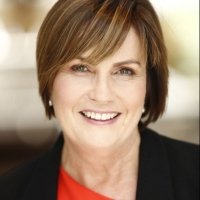 Thursday, 11 April 2019
In the second of our guest opinion pieces on Brexit, Marion Fulker (CEO of the Committee for Perth) looks at the long historic links between the Brits and Perth. From a yearning to create a warm climate Britain to wines and airlines, the relationship has been richly nourished. But the future could see Brexit refugees in large numbers who may  carry mixed feelings about where they came from. Shamit Saggar
---
Brexit and what it means for Perth, Western Australia
Since the Swan River Colony was established in 1829, the British have been coming to our shores. It is a point of pride to West Aussies that our first arrivals came as free settlers and not as convicts.
The stories are vivid of aspirant middle-class migrants arriving from the United Kingdom in the early days with women setting up camp at Bathers Beach in Fremantle with prized possessions such as grandfather clocks and upright pianos laid out on Persian rugs.
There is no doubt those early days were tough as the colonists sought to conquer the landscape and set up 'Britain by sea'. The direct and special relationship of the Colony was a reason why WA almost did not enter the Federation and perhaps why the idea of secession lingers.
In the mid-twentieth century, migration borne by £10 pound passages to Australia saw many a Brit first set foot on Australian soil after more than five weeks at sea, only to declare that they couldn't face going on further to another port of call.
Skilled migrants were lured by work opportunities arising from the establishment of the then Anglo Iranian Oil refinery (now BP) in the Kwinana Industrial Area.
Some 60 years later Kwinana continues to have a higher proportion of workers born in the UK against the average in Greater Perth or WA. That said, Perth and WA have a higher proportion of people born in the UK or with parents born in the UK than anywhere else in the country.
Like the rest of the nation, Perth has needed skilled migrants to grow the economy. Some 190 years since settlement and expats from the UK are making a significant contribution in the areas of transport, academia and the like. Looking back to our most recent period of economic expansion commonly known as the 'boom', the largest holders of 457 Visas were people from the UK.
This augers well for disaffected Brits in the Brexit era.
On that subject, a recent informal poll of family and friends living in the UK shows a divide between those who voted to leave because they want Britain to be great again – less crowded by reducing migration and entirely self-determining by not taking orders, rules or laws from Brussels. Others voted to stay on the basis that leaving would be a retrograde step because Britain would be seen to be a country with a closed mind, controlled borders and less globally connected.
Giving a voice to others starting with an Aussie icon – Qantas. Its view is
'As the UK seeks new trade and investment partners outside of the EU, significant opportunity exists for Australia to capitalise on the benefits derived from an enhanced economic partnership. Air transport access will play an important role in this, and the Qantas Group is committed to playing its part in strengthening the close bilateral ties and trade flows precipitated by 'Brexit''.
On the other hand, accounting for one-third of all Australian wine exports, the UK is Australia's number one export destination by volume with 236 million litres of wine exported in 2016. Australia is the second largest source of wine behind Italy by volume. The Winemakers' Federation of Australia warned any changes in the UK market will significantly impact Australia's wine trade saying a weakening UK economy may result in a reduced demand for wine.
Turning more broadly to those neighbours who could take advantage, HSBC Bank Australia estimates approximately 1,500 Australian companies are active in the UK, with many using the country as a base for Europe. During a recent visit to the Netherlands, it is was apparent the country is positioning itself to the beneficiary of any exodus from London because of proximity.
Australian companies may choose to relocate to other parts of Europe which will loosen our ties to the motherland.
So on the one hand opportunity abounds and on the other doom and gloom persists.
Regardless, Perth is likely to remain a competitive place for Brits to migrate to, for work and for lifestyle, just as they have been for almost two centuries.
Marion is the Chief Executive of the Committee for Perth, a private sector funded think tank focused on Perth's growth to 3.5 million people. Marion holds an MBA from Curtin Graduate School of Business.
As an Adjunct Senior Research Fellow at The University of Western Australia, Marion is recognised for her on the ground research having studied more than 30 cities across the developed world. Her areas of research include infrastructure, urban development, governance and economic development.
Tags
Channels

International

Groups

UWA Public Policy Institute