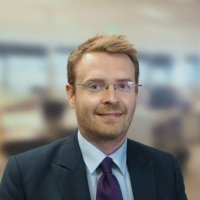 Thursday, 11 April 2019
In the first of our Brexit-themed contributions, James Campbell-Sloan examines the longer run implications of the UK-EU rupture (if and when it happens). He observes that beyond some damaging consequences for Britain's economy, Australia is not immune from the negative fallout – both in terms of the returns on its specific UK investments and through the departure of a good ally from the table of future Australian negotiations with the EU. Shamit Saggar
---
Brexit: what next
In a recent interview, former Prime Minister Malcolm Turnbull labelled the current state of the Brexit process as "the worst political crisis in the UK, in Australia or the US that I can recall". There are few people with better firsthand experience of political insurrections, so his views should be concerning for all those involved.

This crisis stems from an inability to agree on a common vision for a post-EU Britain. The UK was supposed to leave the European Union on 29 March 2019. But with no alternative deal in place and the prospect of falling back on the baseline trade rules of the World Trade Organisation, and a hard border between Northern Ireland and the Republic, both sides agreed on an extension to find an alternative. An extension has been granted, and further extensions requested. However, this cannot go on indefinitely.

While visions for a post-Brexit Britain vary within the UK Parliament and within the European Union, much of the analysis suggests a common economic outcome: both the EU and UK will be worse off in economic terms. Analysis conducted by HM Treasury indicates that under the plan agreed by cabinet in July 2018, the UK economy could be 3.9 per cent smaller over the next 15 years (compared to a no Brexit scenario). Under a no deal Brexit, the economy could be 9.3 per cent smaller.

The root cause of this is lower productivity growth. Reductions to trade and investment under each scenario reduce competitive forces in the economy that underpin much of the productivity growth in advanced economies. Lowering inward and outward investment means fewer new transferable technologies which hinders domestic progress. More restrictions around migration also undermines labour productivity.

In economics, changes of this nature are known as negative "supply side shocks", reducing the productive capacity of the economy. In these instances, there is little government spending – which affects the demand side of the economy – can do to change this over the longer term.

If it is to moderate these negative economic impacts, the UK has to make the most of its new freedom to negotiate Free Trade Agreements (FTAs). Australia has already been prioritised on the list of liberalising trade in a post-Brexit world. This may include looking at longstanding burning issues such as the Qualified Recognised Overseas Pension Schemes (QROPS) – a complication of transferring UK pension contributions to Australian funds.

While there may be some trade and investment benefits here, it is not all good news for Australia. On the UK's departure from Europe, Australia will lose a likeminded party on the other side of the Australia-EU FTA negotiating table. Securing concessions from European countries with larger agricultural sectors and looser commitment to free trade may make negotiations harder.

This occurs at a time where the international frameworks that have underpinned global economic growth since World War II are being unpicked. Although the US and China are trying to patch up their trading relationship, the outcome will not be a return to the previous arrangements and will come with a lingering sense of suspicion. The same will be the case for the UK and EU, with this divorce contributing to increasing fragmentation in the world economy, already evident from slowing growth in trade volumes.

Even a renewed Brexit deal at this stage leaves many details still to be worked through during the two-year implementation period. Continuing uncertainty over trade arrangements may continue to cast a shadow over both the UK and EU economies, and compound a broader sense of the uncertainty that weighs on the momentum of global growth. And, given the time it has taken to get to this point, it means any resultant deal will leave a segment of the population feeling bitter over the outcome – if a universally acceptable and preferential arrangement was possible, it would probably have been found a long time ago.
James Campbell-Sloan is an Associate Director within Deloitte Access Economics Perth practice, where he leads the team's macroeconomics work. Prior to joining Deloitte, James spent 16 years in UK government, most recently at the Foreign and Commonwealth Office and HM Treasury working on international economic issues across Emerging Markets and the Asia-Pacific.
Tags
Channels

International

Groups

UWA Public Policy Institute