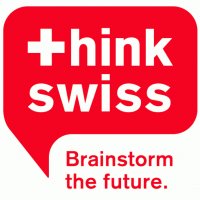 Wednesday, 10 April 2019
UWA Master of Pharmacy student, Alexander Gallo, was recently awarded the ThinkSwiss Research Scholarship which will provide him with financial support to undertake a research internship in Switzerland.
The aim of the Scholarship is to promote and increase research opportunities in Switzerland and to foster the exchange between Swiss and Asia-Pacific universities.
"I'm extremely excited to be representing UWA in Switzerland and am very thankful to all the staff in the Division of Pharmacy for helping me to succeed in the course and to receive this scholarship. It's a wonderful opportunity," said Alexander.
Alex will be based at the University of Basel in the Department of Pharmaceutical Sciences where his research will focus on biosimilar drugs. This will involve reviewing data collected from 10 different countries to assess the current practices and laws around biosimilars and their interchangeability. The overall aim of the project is to form international guidelines on biosimilars and how they should be dealt with.
"It's a fantastic achievement for Alex to be awarded the ThinkSwiss Research Scholarship. We are also very pleased that another Pharmacy student, Chelsea Harben, will be completing her research at the University of Basel as well. To have two students undertake their research internationally is very exciting," said Assistant Professor Liza Seubert, Head of Division of Pharmacy.
"The restructure of the Master of Pharmacy curriculum has provided a dedicated block for students to undertake their research projects. This has opened up opportunities for students to complete these projects internationally."
Alex and Chelsea will be in Switzerland for 11 weeks from 22 July to 4 October.
Media references
Assistant Professor Liza Seubert , Head of Pharmacy Division: +61 8 6488 7520
Tags
Groups

Faculty of Health and Medical Sciences