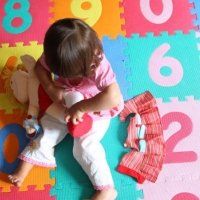 Thursday, 4 April 2019
This article is reprinted with the permission of The Australian Financial Review newspaper. It was published online on Tuesday 2 April 2019.

The federal government's support for early childhood is vital and will be big relief for states and territories since they are reliant on Canberra to put up money for preschool education, said the Grattan Institute.

The Treasurer allocated nearly half a billion dollars to provide education for preschoolers, continuing an existing program for another year.

The Institute said it was disappointing that the government was providing funding for only year since this did not underwrite a long-term workable solution.

"This is a critical service and it is not sufficient or productive to finance it for one year at a time," said Julie Sonnemann who is fellow, education at the Institute.

"From an economist perspective the biggest bang for your dollar is early childhood education. Investing early on will produce far more benefit and save far more money than any other intervention you can provide.

"The new wave of reform is financing early childhood education," Ms Sonneman said.

The chair of the Group of Eight universities welcomed the on-going commitment to the Medical Research Future Fund. The government put $7.8 billion in new funding into the MRFF, which was needed to keep it on target for total of $20 billion by 2021.

Overall the G8 was disappointed there was no new money for higher education. But Professor Dawn Freshwater said the government said there was a lack of recognition of strong research and strong universities.

"In recent months we've seen money coming out of research funds and going into other areas of education.

"What we're looking at is a bland statement in terms of the importance of a strong research based nation.

"It does matter. It's about the signals you're sending."
Image credit: Peter Braig
Tags
Channels

Business and Industry — Media Statements — University News