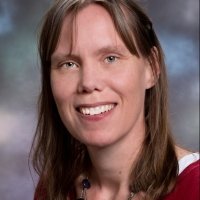 Wednesday, 27 March 2019
Two generations on from the end of the White Australia policy, the capacity for race to influence electoral politics remains. But the impacts are complex and run in several directions. As Juliet Pietsch explains, economic and cultural insecurities are at play, and are not limited to White Australians only. Shamit Saggar
---
After the Michael Daley race row and ahead of the national general election, how do we talk about race in challenging times?
Juliet Pietsch
The New South Wales state election was predicted to produce a hung parliament. Instead, the Liberal-National Coalition were able to form a majority with the Liberal-National Coalition winning a total of 48 out of 93 seats in the lower house, one more than needed to form majority government.
The lead up to the election was fairly uneventful until several days out from the NSW state election, in the most crucial week of the campaign, comments made by the Opposition leader Michael Daley started another race row. At a Politics in the Pub session in Wentworth Falls (Blue Mountains) in September 2018, Daley made remarks to the effect that "our children will flee and who will they be replaced with...they are being replaced by young people from typically Asia with PhDs". His comments were labelled by many in the media and politics as simply racist, but the issues raised are far more complex.
His comments are certainly part of a well-trodden path since the late 19th century, where migrants, particularly those from non-English Speaking backgrounds, with visible or audible markers of difference, are used by political leaders as scapegoats for broader social, economic and political challenges. It is easier to blame migrants than to try to explain the many social, economic, and political factors that push urban dwellers further out, sometimes unwillingly, to the fringes of Australia's capital cities.
Daley was clearly trying to empathise with Australian voters in the Blue Mountains who are not only struggling to cope with job insecurity and rising living expenses, but are fearful for their children's future. But Daley's comments, and many others that have since followed the 15 March terrorist attack in Christchurch, reflect a general naivety about the use of race in Australian political discourse. While the comments aim to show understanding with Australians who feel aggrieved, they can simultaneously influence right-wing extremists on the one hand and, on the other, provoke acts of civil disobedience.
It is dangerous to use race as a tool to alleviate genuine concerns about job insecurity and rising living costs in the electorate. It is also nonsensical at a time when Asian-Australians now make up more than 14 per cent of the population. In fact, in the 2019 NSW state election, up to 34 electorates had populations with more than 20 per cent identifying as having Asian heritage. Some seats had more than 40 per cent (e.g., Auburn, Cabramatta, Epping, Kogarah, Parramatta, Ryde and Strathfield).
In some of these seats, there is no longer an assumption that new migrants will vote Labor as has been the case in previous decades. Instead, a high proportion of new migrants, particularly those from China, are more likely to be 'undecided' voters, having not had time to establish a strong party identification with one of the major parties. This means Labor can ill afford to upset the Asian migrant voter in order to de-escalate genuine concerns in the outer suburbs of Sydney, and further out in the Blue Mountains.
This was clearly demonstrated in the 2019 NSW election in the seat of Kogarah which comprises more than 47 per cent of Australians with Asian heritage. Up to 30 per cent are Chinese-Australians. In the 2015 election, the seat had a nine per cent swing to Labor. However, in the 2019 NSW election, the seat suffered a swing against Labor of four per cent, with the local member, Chris Minns, retaining his seat but lamenting that Daley's comments had hurt his campaign. Labor faced a similar fate in Strathfield, another electorate which is predominantly Chinese-Australian. While there are few seats in the NSW election which hover between swings of one and two per cent, the swings in seats such as East Hills, Oatley, Kogarah, Canterbury, Liverpool and Parramatta signal the growing political importance of migrant and ethnic votes, especially in south-west and western Sydney.
While some sectors of the economy are more exposed than others to the negative impacts of a two-speed economy, it is a myth to assume that Asian-Australians and their families are not similarly affected by these emergent domestic and global forces. Many are employed in low-skilled jobs and reside in the outer electorates of western Sydney including Auburn, Macquarie Fields, Mount Druitt, Blacktown, Baulkham Hills, Seven Hills, Holsworthy, Liverpool, Cabramatta, Fairfield and Prospect. Many are second- and third-generation migrants who face the very same economic issues as those attending the Politics in the Pub event at Wentworth Falls.
Daley's essential claim that migrants with PhDs are taking Australian kids' jobs unhelpfully pits working-class Australians against the 'privileged elite', with the latter perceived as receiving all the benefits of the economy and global competition at the cost of working-class Australians facing stagnant wages, higher rates of job insecurity and unemployment. Instead of focusing on the real issues at hand, the focus on race simply stirs up animosity against an easily identified racial group in the Australian community.
The perception that Asian-Australians are highly educated and taking jobs away from kids in the outer suburbs is perhaps related to the high numbers of students from Asia. It is certainly the case that due to a freeze in federal government funding to the higher education sector, Australian universities have become massively leveraged to the revenue earned from increased numbers of international students. China and, to a lesser extent, India are the dominant source markets, and it is true that some, but certainly not all, of these students attempt to seek employment in Australia after they graduate.
There is no doubt that the majority of international enrolments are concentrated in Sydney and Melbourne, primarily at the prestigious 'Group of Eight' (Go8) universities. While most are enrolled at the undergraduate level, there has been significant growth in postgraduate enrolments. However, the broad perception that these same students want to stay on in Australia is at odds with the reality that the majority of international students, particularly Chinese students who are the largest source market by far, would rather return to their own established networks in countries with increasingly advanced institutions.
Unlike the situation in previous decades, Australia is now sitting on the doorstep of some of the most technologically advanced cities in the world, with highly ranked prestigious universities in Singapore, Japan, South Korea and China. The infrastructure and transport systems in some of these countries leave Australian capital cities lagging behind by at least several decades, if not more. Furthermore, the majority of international students are forced to return to their country of origin, as a result of immigration reforms in 2017 and 2018 which made it far more difficult to access permanent residence or a long-term work visa.
Bob Birrell and Katharine Betts from the Australian Population Research Institute observe that for the most part Chinese students are not attracted to the possibility of staying on in Australia after graduation.1 Nevertheless, a recent Nous Group report on the same topic argues that, in contrast to the Chinese, Indian students definitely are interested in seeking out employment post-graduation, with a view to accessing citizenship pathways.2 Of course, that does not mean that they are always successful in this endeavour.
In terms of gaining employment, new Asian migrants to Australia with a university qualification and proficiency in English are 17 per cent less likely to be employed in a high-income profession compared with new migrants from Europe and New Zealand. In fact, on average it takes more than 20 years for Asian migrants to catch up with their counterparts from Europe and New Zealand. Yet, it is not migrants with European heritage who are the target of community resentment caused by growing economic inequality between the privileged elite and the working-class. This suggests that Australia still faces an undercurrent of discrimination towards Asian migrants more than 45 years after the White Australia policy was dismantled.
Australian leaders need to rethink how they talk about race to ensure that all Australians, regardless of skin colour, English language ability, religion or origin, can play a meaningful role in Australia's future and that nobody is left behind. Finding this balance takes careful leadership if we are to avoid stumbling into another race row that unhelpfully focuses on easily identified racial groups in the Australian community. Focusing on a racial group has the potential to further damage the future of the kids Daley speaks about, many of whom live and play alongside migrant children in the same communities.
Juliet Pietsch is an Associate Professor in Political Science at the Australian National University. She specialises in the study of race and ethnic politics and most recently published a book Race, Ethnicity and the Participation Gap: Understanding Australia's Political Complexion with the University of Toronto Press.
---
1 Bob Birrell and Katharine Betts (2018), 'Australia's higher education overseas student industry: in a precarious state' (The Australian Population Research Institute), url: https://tapri.org.au/wp-content/uploads/2016/04/final-report-overseas-student-industryV2.pdf
2 Jonathan Chew and Ethan Fogarty (2018), 'Sustainable growth in international higher education' (Nous Group), url: https://unbouncepages.com/sustainable-growth-international-higher-education/
Tags
Channels

Business and Industry — International

Groups

UWA Public Policy Institute