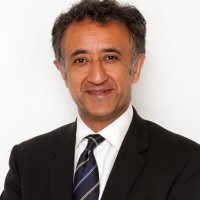 Tuesday, 26 March 2019
Who we are
I am the new Director of The University of Western Australia Public Policy Institute.
This is the first Director's blog, a series in which I lay out thoughts, reflections and suggestions on two themes: the way we do public policy (or how) and the substance of policy in different areas (or what). Leading UWA PPI provides me with a unique platform to add my thoughts and, hopefully, to stimulate others. We exist to champion evidence-based public policy to drive better solutions and outcomes.
Alongside posts from myself as Director, future UWA PPI blogposts will include contributions from speakers at our events and guests tackling some aspect of new thinking or evidence to inform public policy.
I have been in post for three weeks, during which UWA PPI has held several events on an eclectic range of policy questions ranging from Brexit (naturally), Indonesian electoral politics, Australian-Indonesian trade relations, the future of work, the future of employment, Australian foreign policy and Australian-Japanese relations. This amply demonstrates the enormous breadth of our work and also the importance and timeliness of connecting advanced academic research to policymakers tackling problems in real time.
The future pipeline of public events and roundtables promises to be equally diverse and exciting: we will be hosting discussions on, inter alia, building better links between universities and business and government, the forthcoming Indian general election, mines closures policy in WA, the changing role of faith in Indian Ocean democracies, and data sharing and privacy.
Brexit endgames
My arrival curiously synchronised with Brexit parliamentary high drama. I can confirm a significant level of interest in Western Australia in Brexit matters (perhaps because 14 per cent of WA folk are British-born as against seven per cent nationally). A lot of interest centres on the UK's future place in the world (something we have yet to come to), and the exposure of the Australian economy to the UK's. It is easy to under-appreciate the scale of Australian investments in key sectors such as infrastructure in the UK. What is also unrecognised is that a UK economy that is less integrated into the EU should, in theory, open up more room for Australian firms. So there is a glimmer on the distant horizon. But these gains will lag since any new trade deal will take a couple of years to materialise.
But it is the politics of Brexit that stands out. For Australia, it is a picture of paralysis coupled with enormous external damage to the UK's reputation for measured compromise. I cannot help thinking that there is a warning here for other Westminster-model democracies that must rely on parliamentary backing for large-scale change. Getting out of the EU appears to be undeliverable – this is something that any government in any liberal democracy must now note.
In June 2016 I said that Brexit was undeliverable. By this I meant that the institutions and economy of the UK had become entangled with the EU to a degree that very few politicians or public servants appreciated. But more fundamentally I warned that Brexit would stretch our party system to breaking point. The angry, faction-ridden state of parties has been the result. A modern, party-based system of government, or Brexit. Not both.
The silver lining that lies within this ugly picture should not be ignored. The executive branch of government has lost control, for sure, but this means that parliament has taken control. MPs, operating well beyond any sense of party cohesion, have rejected negotiated deal after deal, blocked a hard Brexit, and have secured a short delay. Long after Brexit fever has died down, I can see parliament getting used to be in the driving seat. MPs will expect and get stronger lines of control over governments, specific reforms will be co-produced by ministers and select committees, and government will be required to secure moving coalitions of backbench support to get policies through. If you are a fan of parliament, this is attractive. If you want to govern through a strong executive, prepare to be frustrated.
It begins to look like a second golden age of parliament, not least because ordinary MPs have gotten used to being listened to, instead of being treated as lobby fodder. This is the unavoidable consequence of the past 32 months of turmoil.
Two themes
This initial period in charge of UWA PPI has been marked by two large themes. The first is an inward-facing question about the future of Perth's economy and society. Western Australia is undoubtedly prosperous, based on a combination of a resources boom over more than two decades and proximity to other fast emerging economies across the Indo-China region. This turns the question of future prosperity into an outward-facing one about foreign relations. Australia has come a long way in recent times in recognising that it is an Asian country.
A significant, current part of that is reading the upcoming elections in Indonesia. Religion, ethnicity, economics, aspirations and communications are all at play shaping the outcome, and nowhere is the appetite to grasp the detail stronger than here in Perth. Twenty years ago Australians wondered (if they thought about it all) if Indonesia's long era of authoritarianism might persist beyond Suharto. Today they are alive to the reality that Indonesia is a vibrant, transitional democracy to the north that is, and will remain, their neighbour and partner. The depth and breadth of that reality illustrates the extent of the Asianisation of Australia. That is something I once found hard to imagine.
The second theme is anticipating Perth in 2030. The University of Western Australia has made its vision clear on this question by saying that the city and State will become ever-more connected with the Indian Ocean Rim, typified by trade and economic integration but also reflected in cultural relations, education, migration and greater shared responsibilities (starting with the ocean that links us together). UWA PPI's recent public events on the future of education and work highlighted the enormous amount that remains to be done in equipping WA with the skills and knowledge to make the leap that is needed. To become an advanced knowledge economy that is culturally and socially at ease with itself is an attractive vision and it is the right one. The rub is that it will not happen by itself. It will require very big investments in the capacity and capability of the Government of WA.
This is, in part, why UWA PPI exists: to become a fulcrum to inform public policies that will advance, accelerate and embed change that delivers prosperity and social cohesion.
And a further thought
My start at UWA PPI has come at the same time as the Christchurch attacks. The outrage and its reverberations are hard to overstate, with the nationality of the perpetrator bringing home to Australians the fragility of their own multiculturalism.
The effects are most prominent in Australia's current long general election campaign, and just to be clear, it is an operating principle of politics in Australia that no party wants to be perceived as soft on immigration. In the wake of the killings, Prime Minister Morrison has asserted that his country's attachment to a robust Australia-first immigration and integration policy is completely disconnected from its moral condemnation of far-right terror. I understand the need to keep these thoughts apart, not least if you are the PM, but I think he is mistaken. This is because the evidence shows that voters pick up on the idea that there are bad migrants who stay aloof from liberal society and bring suspicion and hatred on themselves. And because he cannot afford politically to say that, post Christchurch, 'we are all Muslims', preferring to portray his opponents as too close to unpopular minorities.
I suspect there is much more latent racial politics in this campaign yet. I am, of course, dismayed by this but it is better to recognise that there is a long way to travel as Australia works through its multiculturalism and where it now goes.
I first came to Perth 20 years ago, seven years after I first came to Australia. I have grown to know and admire many aspects of the country. It struck me then as a European outpost in Asia. That is, Australia was in Asia but not of Asia, much as the UK has been for half a century in Europe but not of Europe.
What is coming
First, I will be writing here about other issues, and more succinctly. Secondly, our blogs will feature commentary from our speakers and also from individuals invited to unpack something specific or complex. Thirdly, look out for our program of translational research events. We are supporting these to shed light on important evidence and expertise of relevance and value to policymakers.
As the newly minted Director, I am indebted to David Norman, Stephen Smith, Gordon Flake and Dawn Freshwater for pursuing the idea of a UWA PPI, and also to Anneke Forster who has taken charge so smoothly.
I am delighted and energised in equal measure about UWA PPI's pivotal role in shaping better informed public policy. A great deal has been said about evidence-based public policy and the role of universities – this is a timely opportunity to make a difference.
Shamit Saggar - Director
Tags
Channels

Appointments — International

Groups

UWA Public Policy Institute