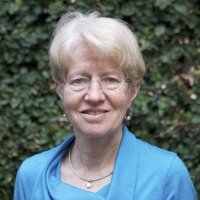 Wednesday, 20 March 2019
The Faculty is excited to welcome one of its newest academic appointments, Professor Inge Koch to the School of Physics, Mathematics and Computing.
Professor Koch has a distinguished career in statistics that spans 28 years. She completed her PhD in statistics at the Australian National University in 1991, joining the University of Newcastle the same year as a Statistician. From 2003, she taught statistics at the University of New South Wales. In 2009, she became Associate Professor in Statistics at the University of Adelaide. She arrives at UWA from her latest position as Executive Director of the Choose Maths Program at the Australian Mathematical Sciences Institute (AMSI).
Throughout her career, Professor Koch has been a steady champion for gender diversity in mathematics, passionate about encouraging young women to study mathematics at all levels and to follow careers that use maths skills. She is a co-founder of the Girls Do The Maths movement at the University of New South Wales, a program that began in 2004 and still flourishes today. She brought the same commitment to diversity to the University of Adelaide through her involvement with the Women in Mathematics Workshops . In 2015, she became Executive Director of the Choose Maths Program at AMSI, aiming to change public perception of mathematics in order to improve participation, particularly of girls and women, in mathematics across Australia.
Professor Koch brings her commitment to diversity to UWA and is excited to lend her passion to the Inclusion and Diversity Committee. She is eager to find new ways to bring more women into engineering and mathematics at every stage of the pipeline, from young girls first choosing their school subject to mature women looking to upskill in their chosen professions.
Professor Koch believes the key to bringing more women of all ages into mathematics is to build confidence early, develop strong mentoring programs and provide positive role models that showcase the value of mathematics in solving real-world problems.
Appointed as part of the Vice Chancellor's Be Inspired campaign, Professor Koch has been selected as part of a university-wide effort to launch the University of Western Australia into the top 50 institutions in the world. She will focus on reinvigorating the Data Science major, shaping the course to equip the next generation with vital skills in statistics and computing to meet modern challenges in data collection, processing and interpretation.
Professor Koch has great hopes for the future at UWA. Her grand plans for Data Science include demystifying what data science means in theory and practice, increasing key skills among the cohort, and retaining a higher proportion of women across the discipline.
Tags
Channels

Appointments — Research — Teaching and Learning

Groups

Faculty of Engineering and Mathematical Sciences