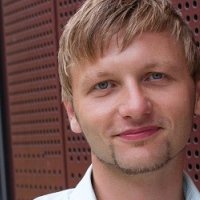 Tuesday, 12 March 2019
A Research Assistant Professor from The University of Western Australia who is passionate about supporting the not-for-profit workforce has been recognised in the Pro Bono 2018 Impact 25 Awards .
Dr Ramon Wenzel, who works at UWA's Centre for Social Impact, is the founding director of the Learning for Purpose initiative to research and realise capacity building in the not-for-profit sector.
The Pro Bono Australia's 2018 Impact 25 awards is a public acknowledgment from the sector of outstanding contribution to the not-for-profit and social sector and the wider Australian community. This year's awards involved 32,000 people who voted and out of the 337 nominees, Dr Wenzel was voted into the top 25.
His research draws on human psychology and organisational management to understand and improve how employees and volunteers can best work towards social change. Dr Wenzel's vision is a thriving NFP sector that attracts, develops, retains and motivates the best talent that will make the world a better place.

As the chief investigator of the Australian Not-for-Profit Workforce Study, he provides free workforce analytics to NFP organisations.

His landmark research on the Social Return on Education and Training has been used to inform professional development policy, practice and funding in the NFP context.

"Imagine if we could leverage more than 50 years of global science on people and work to nurture the health and happiness of employees and volunteers; and thereby improve staff retention, productivity and impact," Dr Wenzel said.

"By producing and sharing robust research, I want to empower leaders to act on evidence, not opinion. This will lead to better decisions that optimally convert funding, time, and energy for a better world."
Media references
Dr Ramon Wenzel (UWA Centre for Social Impact)
Simone Hewett (UWA Media and PR Adviser)                                                                (08) 6488 7975
Tags
Channels

Media Statements — University News