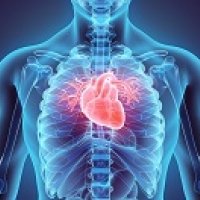 Monday, 11 March 2019
The inaugural Perth Cardiovascular Research Symposium was held at The University of Western Australia (UWA) on Tuesday 5 March. The Symposium brought together over 80 cardiovascular researchers from Sir Charles Gairdner Hospital, Royal Perth Hospital, Fiona Stanley Hospital, the Harry Perkins Institute for Medical Research, UWA, Murdoch University and Curtin University.
The purpose of the event was to build inter-institutional and interdisciplinary collaborations between researchers working in the area of cardiovascular disease in WA. The aims of the Symposium were:
To share our research, interact and collaborate;
To establish a collective voice; and
To determine strategies to move forward representing cardiovascular research in WA.
The Symposium began with an opening presentation and welcome by the event organiser, Livia Hool (School of Human Sciences, UWA), to outline the purpose of the meeting. This was followed by 15 local speakers throughout the day discussing research in Epidemiology and Public Health, Clinical Medicine and Surgery, and Preclinical Research. Plenary speaker, Professor Burns Blaxall from the Cincinnati Children's Hospital in Ohio, USA also addressed the audience.
The first session of lectures were presented by researchers in Population Health and Epidemiology. Tom Briffa (School of Population and Global Health, UWA) presented a lecture on the hospitalisation and treatment trends for atrial fibrillation (AF) in WA. He outlined the incidence and prevalence of AF within unique communities in WA and where issues arise in models of care. Frank Sanfilippo (School of Population and Global Health, UWA) followed this with an informative presentation on the investigation of heart disease through WA's linked data infrastructure and highlighted the importance of improving the linked data system in WA and access to researchers. Judith Finn (Curtin University) ended this session by discussing the outcomes of out-of-hospital cardiac arrest in WA and similarly emphasised the importance for an improved data-linkage system in WA.
The second session was presented by researchers in Clinical Medicine and Surgery. The plenary speaker, Professor Burns Blaxall (Cincinnati Children's Hospital, Ohio) gave an interesting talk on therapeutic targeting of myocardial fibrosis and pathological fibronectin. This was followed by Robert Larbalestier (Fiona Stanley Hospital Murdoch) who discussed the challenges that exist in cardiac transplant therapy in WA, specifically highlighting issues surrounding older donors and ischemic time when transporting donor hearts to and from our relatively isolated state. Christopher Reid (Curtin University) then spoke about the establishment of the Australian and New Zealand Alliance for Cardiovascular Trials (ANZACT) as a collaborative initiative for long-term clinical cardiovascular trials and discussed the role of WA researchers within ANZACT. Following this, Carl Schultz (Royal Perth Hospital) gave a talk on vulnerable plaques and methods for detection in order to improve risk stratification in cardiovascular disease. Gerald Watts (UWA Medical School) concluded the session by giving an interesting presentation on evolving models of care for familial hypercholesterolemia including risk assessment, screening methods and genetic testing as well as future research needs.
A workshop was held in the afternoon to discuss the future of cardiovascular research in WA, specifically the current challenges of research in WA, moving forward collectively and strategies for attracting investment. This workshop included thought-provoking talks by Professor Peter Klinken (WA Chief State Scientist) and Professor Gary Geelhoed (West Australian Health Translational Network, UWA Medical School), who both provided invaluable insight into research activities in WA.
The final session focussed on Preclinical Cardiovascular Research in WA. Markus Schlaich (Royal Perth Hospital) opened the session with a talk about novel therapeutic approaches for resistant hypertension. This was followed a presentation by Daniel Green (School of Human Sciences, UWA) entitled "arteriology", in which he discussed artery-related diseases, methods to detect microvascular dysfunction and the importance of early prevention strategies as opposed to treatment methods. Kevin Croft (School of Biomedical Sciences, UWA) gave an interesting presentation outlining the beneficial effects of dietary flavonoids on endothelial function, highlighting evidence from cohort studies and small animal models. The final speaker for this session was Natalie Ward (Curtin University) who presented some novel work from her lab which focussed on dysbiosis (impaired gut microbiota) and its link to cardiovascular disease.
Overall, the symposium provided an opportunity for everyone involved in cardiovascular research in WA to come together and establish a collective voice, discuss issues surrounding cardiovascular disease that are unique to WA, identify challenges we currently face and devise strategies to overcome them and move forward together. The event was enthusiastically supported and agreed that is should become an annual/biannual event.
Media references
Miss Tanya Solomon : +61 8 6422 3796
Tags
Groups

Faculty of Health and Medical Sciences