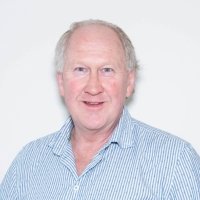 Tuesday, 5 March 2019
Congratulations to UWA Graduate School of Education Professor Peter Merrotsy, who recently received an Australian Award for University Teaching (AAUT) Citation for Outstanding Contributions to Student Learning, at the 2018 Awards Ceremony, on 26 February 2019.
Established in 1997 by the Australian Government, The AAUT celebrates and rewards excellence in teaching and learning in higher education institutions, and recognises the influence that tertiary educators have on the learning and teaching experiences and outcomes of university students. In 2018, there were four award categories; Award for Australian University Teacher of the Year, Awards for Teaching Excellence, Awards for Program that Enhance Learning and Citations for Outstanding Contributions to Student Learning.
Citations for Outstanding Contributions to Student Learning are awarded to individuals or teams who contribute to the quality of student learning in a specific area of responsibility over a sustained period. Professor Merrotsy's citation reads, 'For preparing effective mathematics educators by engaging pre-service teachers within a community of enquiry that explores the learning of mathematics from cultural and historical perspectives'.
Professor Merrotsy joins a prestigious group of many highly respected and distinguished members of the Education sector, Australia wide.
"Teaching should provide systematic support for the learner to discover and to create. UWA mathematics education students bring their own expertise to their initial teacher education studies and combine this with physical manipulatives, and perspectives from history and cultures, to make mathematics a vibrant and relevant subject for their own students."
"Receiving this national award is a reflection of the importance of making the learning of mathematics engaging and fun for all students." Professor Merrotsy said.
The UWA Graduate School of Education also wishes to acknowledge the Faculty of Arts, Business, Law and Education Australian Awards for University Teaching nominees, their time, effort and outstanding contributions are felt by both UWA staff and students.
To find out more about the 2018 Australian Awards for University Teaching and for the list of winners and citations, see here .
Media references
Caitlin White (UWA Faculty of Arts, Business, Law and Education) (+61 8) 6488 5597
Tags
Channels

Awards and Prizes — Events — Teaching and Learning

Groups

Faculty of Arts, Business, Law and Education