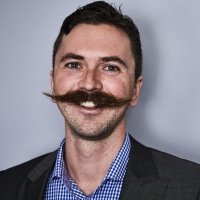 Tuesday, 26 February 2019
A postgraduate student at The University of Western Australia with a passion for education equality is one of 17 leading postgraduate students Australia-wide to be named a Westpac Future Leaders Scholar.

Cameron Thorn, of Cannington, is undertaking a Master of Studies in education at UWA which will enable him to study units in public policy, social impact and leadership to better equip him to achieve his aim of developing solutions to education inequality in Australia.

"My ultimate goal is to ensure that any student, studying at any school in Australia, is able to achieve and surpass their educational goals, creating opportunities for further work and study that they never knew existed," Cameron said.

"A Master of Studies will enable me to study across policy, educational leadership and international development, equipping me with the knowledge and skills to develop a framework for successful place-based approaches.

"I have a keen interest in outreach programs and trying innovative methods that are built around the individual needs of individual students."

An enthusiastic rower, Cameron also established Row AHEAD, an innovative outreach program to raise aspirations and awareness of secondary students in higher education. The pilot program also resulted in the creation of the first all-Aboriginal rowing squad.

UWA Vice-Chancellor Professor Dawn Freshwater said the Westpac Future Leaders Scholarship was part of a prestigious program that recognised some of Australia's brightest young people.
"Cameron is an outstanding example of a young leader with a strong commitment to achieving change in the education sector," Professor Freshwater said.

"His aim is to work with schools and students who don't receive adequate support and opportunity to realise their potential."

Each scholarship recipient receives up to $120,000 to cover their postgraduate studies, a nine-month leadership development program and the opportunity to study abroad. Every Westpac Future Leaders Scholar also gains lifelong access to the Westpac 100 Scholars Network. Growing by 100 scholars a year across the Westpac Scholars Trust's five scholarship programs, the network connects a community of people from all walks of life with the ideas and drive to help shape a better future for all Australians.

The Westpac Future Leaders Scholarship is offered in partnership with The University of Adelaide, The Australian National University, The University of Melbourne, Monash University, The University of Queensland, The University of Sydney, University of Tasmania, University of New South Wales and The University of Western Australia. It is one of five scholarships offered through the Westpac Scholars Trust, which awards 100 scholarships every year.
Media references
Cameron Thorn 0430 334 434
Simone Hewett (UWA Media and PR Adviser)                                                (08) 6488 7975
Tags
Channels

Awards and Prizes — Media Statements — Students — University News

Groups

Faculty of Arts, Business, Law and Education — Graduate School of Education