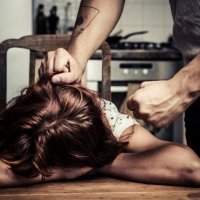 Monday, 25 February 2019
We need government support to improve legal aid services to help people resolve property matters where family violence is involved, according to research led by The University of Western Australia in collaboration with researchers from Murdoch University and the University of Notre Dame.

Lead author Associate Professor Jill Howieson, from UWA's Law School, said family and domestic violence was one of the biggest social and legal issues facing Western Australia, with WA reporting the highest proportion of assaults related to family violence in Australia.

The legal assistance sector had recognised there was a significant unmet need for people affected by family and domestic violence who were unable to access legal assistance to resolve property disputes, Associate Professor Howieson said.

The research report , launched by The Honourable Stephen Thackray , former Chief Judge of the Family Court of WA, suggests that a lack of access to relevant and safe methods to resolve property disputes could lead to further distress and hardship for the families involved.

The report identifies key challenges facing service providers including:
insufficient resources to provide legal services for those in financial hardship who need advice and representation; and
a lack of data collection systems and resourcing of data collection by service providers to properly understand the scope of unmet need for this vulnerable group.
Other recommendations include delivering high quality training to ensure all practitioners working in the area can meet the needs of at-risk clients; developing and publicising free information to those seeking help; and reviewing the design of services to provide greater support for vulnerable families.

Law Access CEO Dominique Hansen said the research project had already helped drive improved collaboration and understanding between key service providers.

"It shows government that service providers can better resolve difficult problems when they are funded to work together," Ms Hansen said.

The research collaboration also included a range of participants from community legal centres, Legal Aid Western Australia, the Aboriginal Legal Service, Edith Cowan University, John Toohey Chambers, Family Dispute Resolution Services, Relationships Australia (WA), the Family Law Practitioners' Association and the Family Court of Western Australia.

The project was funded by the Law Society of Western Australia's Public Purposes Trust. It explores a priority area of unmet legal need identified by Law Access, the pro bono legal referral service for WA.
Media references
Associate Professor Jill Howieson (UWA Law School)                                              (08) 6488 2885
Simone Hewett (UWA Media and PR Adviser)                                                         (08) 6488 7975
Tags
Channels

Media Statements — Research — University News

Groups

Faculty of Arts, Business, Law and Education — Law