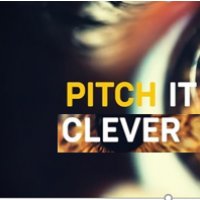 Wednesday, 13 February 2019
Support our UWA researchers by voting for them in the Pitch It Clever People's Choice Award.
Pitch it Clever is an annual competition from Universities Australia challenging early career researchers to communicate their research and why it matters to non-specialist audiences via video.
Five UWA researchers have submitted their videos on topics ranging from offshore renewable energy to exercise.
The winner of the People's Choice Award will be announced at University Australia's annual higher education conference. See UWA entrants (listed below) – please click on the link to view their video and to cast your all-important vote.
Voting closes on Monday 18 February.
Good luck to all our entrants!
Tags
Groups

UWA Forward