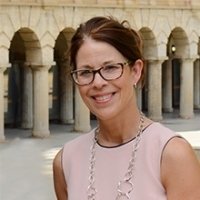 Thursday, 31 January 2019
This article is reprinted with permission of The Australian newspaper. It was published on Wednesday 30 January 2019
The Group of Eight universities has appointed its first female chair. The University of Western Australia Vice-Chancellor Professor Dawn Freshwater will lead the organisation, which represents the eight ­research-heavy universities, for the next 12 months, taking over from UNSW Vice-Chancellor Ian Jacobs.
Two other university groupings also have new leadership this year, as the higher education ­sector faces the challenges of a federal election and a push for major funding reform to post-school education.
The seven-strong Innovative Research Universities grouping has appointed Murdoch Univer­sity Vice-Chancellor Eeva Leinonen as its chair for the next two years, taking over from Flinders University's Colin Stirling.
And the Australian Technology Network, representing most of the technology universities, has chosen UTS Vice-Chancellor ­Attila Brungs as its chair for the next two years. He replaces RMIT Vice-Chancellor Martin Bean.
Professor Leinonen said in a statement that this year's federal election was unusual because of the clearly distinct positions on higher education from the ­government and the Labor ­opposition.
While the government plans to continue its squeeze on univer­sities, linking funding increases to university performance, Labor says it will return to the demand-driven system, ended by the ­Coalition government more than a year ago, which puts no limit on the number of students univer­sities can enrol in subsidised bachelor degrees.
Labor has also promised a major review of tertiary education as a whole that will put vocational education and higher education on an equal footing.
"Whoever is education minister after the election needs to focus on the need for a coherent tertiary education system that gives all Australians the opportunity and incentive to get the ­vocational and higher education qualifications, skills and knowledge to which they aspire," Professor Leinonen said.
Meanwhile, six university and research figures were recognised with the top Companion of the Order of Australia honour on Australia Day.
Honoured with the AC were:
● University of Wollongong Chan­cellor Jillian Broadbent
● UTS genomics researcher Elizabeth Dennis
● University of Queensland Vice-Chancellor Peter Hoj
● La Trobe University Chancellor and former Monash University Vice-Chancellor Richard Larkins
● Murdoch Children's Research Institute Executive Director Kathryn North
● The late Australian National University Urban Planner Patrick Troy.
Two vice-chancellors, Sandra Harding of James Cook Univer­sity and Barney Glover of Western Sydney University, received the Order of Australia, as did ­former University of Tasmania Vice-Chancellor Daryl Le Grew and UNSW Deputy Chancellor ­Jillian Segal.
Media references
Jess Reid (UWA Media and PR Adviser) 08 6488 6876
Tags
Channels

Media Statements — University News