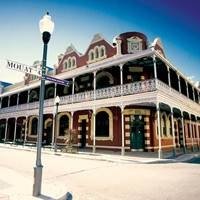 Wednesday, 12 December 2018
The Teaching and Learning Forum (TLF) continues a 27 year tradition of bringing together educators from across the higher education sector to discuss, share, and develop ideas on current challenges, trends and good practice.

The TLF provides a supportive space for people to explore and disseminate their scholarship of learning and teaching; welcoming everyone from early career academics to experienced researchers.
The 2019 theme, Vision & Voice is one that hopes both to capture and to inspire ideas about the future of learning and teaching in higher education.
When : Thursday 31 January – Friday 1 February 2019
Where : The University of Notre Dame Australia, Fremantle campus
Register : Early bird registration available at the Forum website .
Key Dates

Presentation Submission Deadline: Tuesday 27 November 2018
Early bird registration close: Friday 11 January 2019
For more information on the Forum contact Events by Evelyn on 0412 864 486 or email [email protected]
Tags
Channels

Teaching and Learning

Groups

Education Quarterly