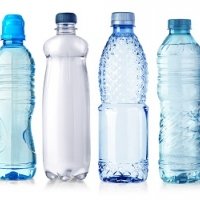 Wednesday, 12 December 2018
With reusable water bottles quickly growing in popularity in recent years for the health-conscious, environmentally aware and as a trendy sports item, The University of Western Australia's Professor Anas Ghadouani from the UWA School of Engineering and Oceans Institute has put the health and safety of water bottles to the test.
Professor Ghadouani said there was growing interest in the use of reusable water bottles with people keen to protect the environment.
"However there is also interest about how safe it is to drink from metal water bottles, which types are the best and how reusable metal water bottles compare to reusable plastic ones," Professor Ghadouani said.
"Metal water bottles made from food-grade stainless steel can be expensive but are very safe, long-lasting and environmentally friendly.
"I would tend to steer clear of bottles made from lower grade metals that can break down, or metal bottles that are very cheap.
"The next best thing is the reusable plastic water bottle – promotional or sports bottles sold in retail outlets. These are a good option but for cleanliness they should only be used for around a year before replacing them."
Professor Ghadouani said the worst option was the common pre-filled bottled water containers widely available.
"These mass-produced bottles made from polyethylene terephthalate (or PET) can leach small amounts of plastic into the water over time which is not good for us, and their high disposable rate is terrible for the environment. The amount of plastic leached can be made worse by leaving them in the sun," he said.
"The key message really is to ensure the bottle is durable and made from quality food-grade material and that the bottle is kept clean at all time."
Media references
Jess Reid (UWA Media and Public Relations Advisor) 08 6488 6876 / 0413 105 200
Tags
Channels

Media Statements — University News