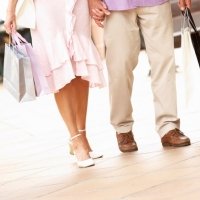 Tuesday, 11 December 2018
'Tis the season that Australians are expected to spend billions of dollars on food, presents and travel but it's also the season that sends many into considerable financial debt.
The University of Western Australia's Finance Professor Ray da Silva Rosa said managing the expectations and pressure of Christmas spending could be difficult but there were ways to ensure an enjoyable festive season without breaking the bank.
"Think of your budget as a way of spreading happiness over your whole life - it's no good to be spending today and then struggling to pay it off in the future," Professor da Silva Rosa said.
"There are a lot of very alluring and seemingly attractive strategies being heavily promoted by retailers this year, such 'Buy Now, Pay Later' services like Afterpay and ZipPay. These services allow consumers to easily pay a small amount initially to acquire goods and services, but with a debt, so I would steer clear of these.
"It may sound obvious but a lot of people don't set out a Christmas budget. It's important to work out what you will spend on food, presents and travel and also allow 20 per cent leeway. Most importantly once you have a budget, stick to it.
"To avoid spending too much another useful trick is to use cash and not credit. Studies have shown people are more reluctant to spend when they have dollar bills in their hand than when they charge purchases to their card."
Professor da Silva Rosa said that post-Christmas sales were not always the best time to bag a bargain.
"Although demand is high before Christmas – all those Christmas stockings to fill – there is also greater competition amongst retailers and so they cut profits margins in the hope of gaining a higher volume of sales," he said.
Professor da Silva Rosa warned against accumulating debt without thinking how it could be paid off in the New Year.
"When looking at debt it's important to consider that new rules coming into place effective from 1 January 2019 will make it tougher for people to apply for credit cards if they have debt, as well as restrict card limits more than ever before."
Media references
Jess Reid (UWA Media and PR Advisor) 08 6488 6876
Tags
Channels

Business and Industry — Media Statements — University News

Groups

Faculty of Arts, Business, Law and Education