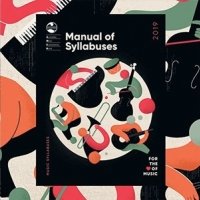 Friday, 7 December 2018
On November 15th we launched our new Piano Syllabus and supporting Series 18 educational resources. This represents the first full review of the syllabus since 2008 and includes revision of all technical work requirements as well as repertoire. AMEB has also introduced additional piano examination options including Collaborative Piano and Repetoire exams. The full syllabus is available in the 2019 Man ual of Syllabuses .

The following educational resources have been published to support the new syllabus:

Series 18 Grade Books (Preliminary to Grade 8)
Series 18 Recordings (digital release)*
Series 18 Handbooks (digital* and hard copy release)
Piano Sight-reading (2018)
Piano Technical Work (2018) published in two volumes - Level 1 (Preliminary to Grade 4) and Level 2 (Grade 5 to Grade 8)
Teacher packs for Level 1 and Level 2 are also available
*Due for release mid December 2018

Visit the dedicated AMEB piano website for information on launches, AMEB State office workshops, and video resources for teachers and students.
Media references
Copyright © 2018 AMEB Ltd All rights reserved
Tags
Channels

Arts and Culture — Business and Industry — Regional — Students — Teaching and Learning

Groups

Australian Music Examinations Board (WA)